Indeed a small country, only half the size of Hawaii, but a lifetime may not be long enough to explore the long list of places to see. Unbelievable? Just come and see the plethora of castles, zounds of caves, spas, many tremendous national parks and reserves, several UNESCO sights, rich folk and historic traditions. There is something for everyone in Slovakia. And here we highlight 25 reasons why you should visit this marvelous and incredible country by all means. Enjoy the great tour and keep in mind that these are ONLY the highlights of this country.
---
1

 | AN AZUREOUS TREASURE
The High Tatras Range offers breathtaking places to visit and Zelené Pleso (Green Tarn), should be close to the top of your list. The transparent green and sometimes sky-blue color of this lake is something you will be embedded in your mind. And that is definitely not the only beautiful spot in these incredibly beautiful mountain range.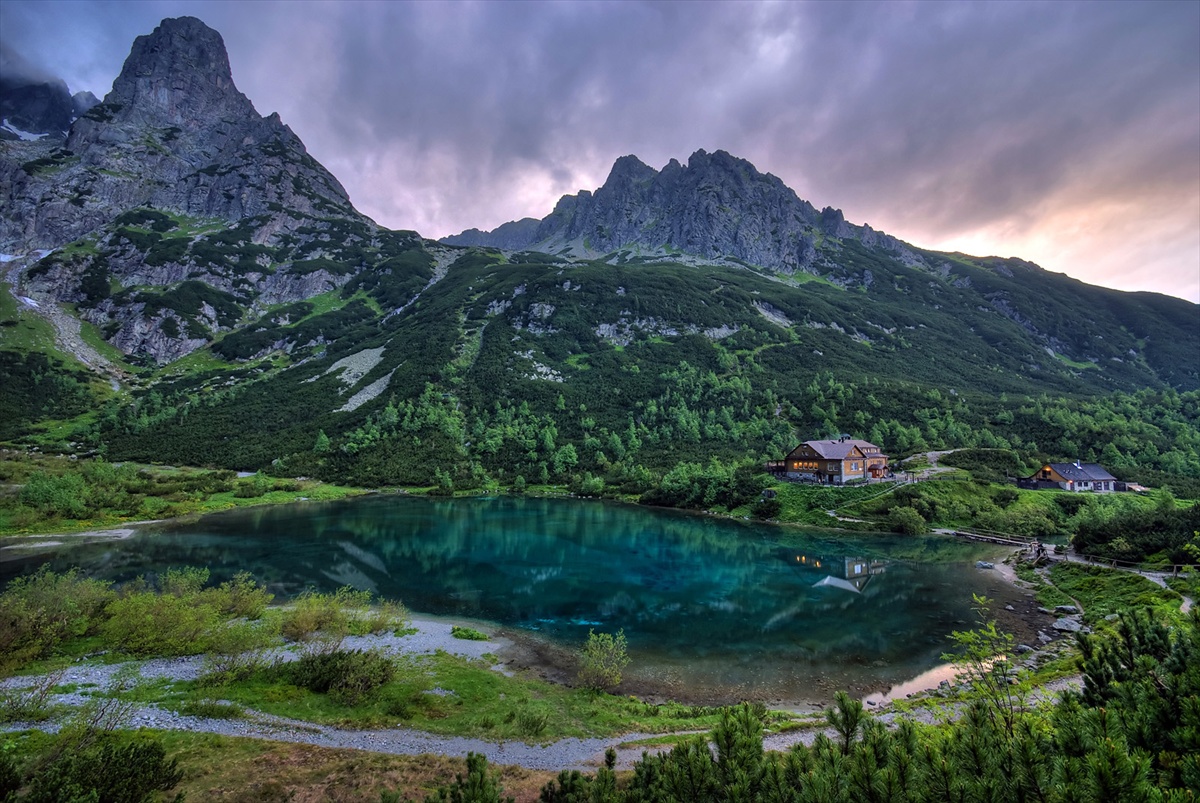 2

 | A CASTLE WITH A SLOVAK VATICAN
Huge Spiš Castle crowns the region, with which it shares a name. A monument signed in UNESCO together with a medieval ecclesiastic town surrounded by walls. Definitely add this to your bucket list of top spots in Europe.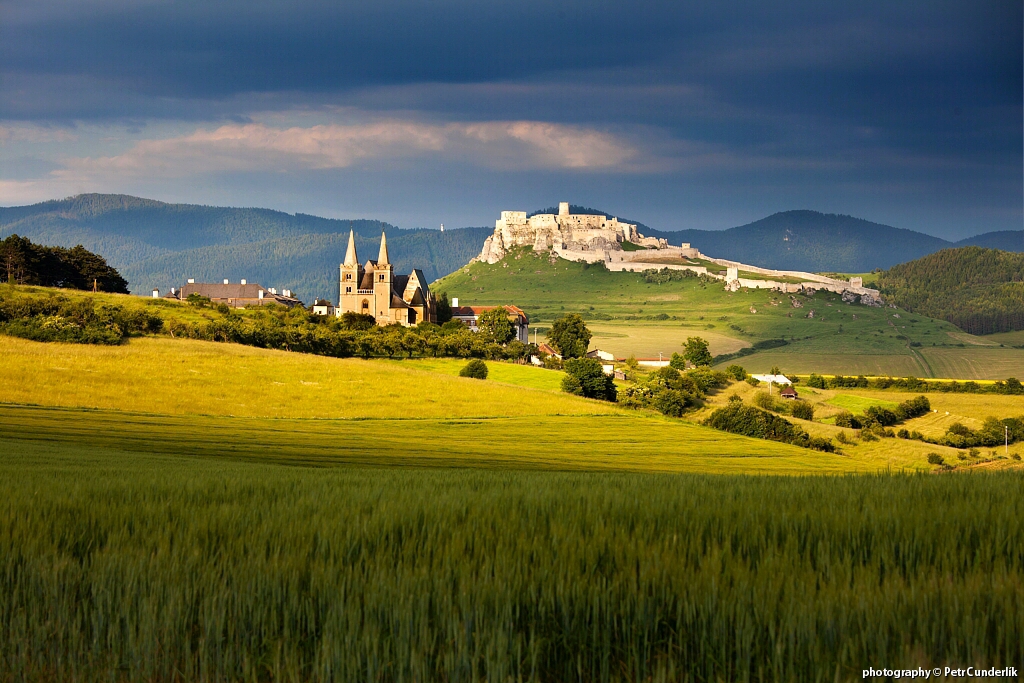 3

 | UNDERGROUND MILKY WAY? AN EXPERIENCE OF A LIFETIME
If there is something among thousands of Slovak sights that would deserve a place on the list of the most surreal places in the world then the Aragonite Cave (Ochtinská Aragonitová Jaskyňa) is THE ONE!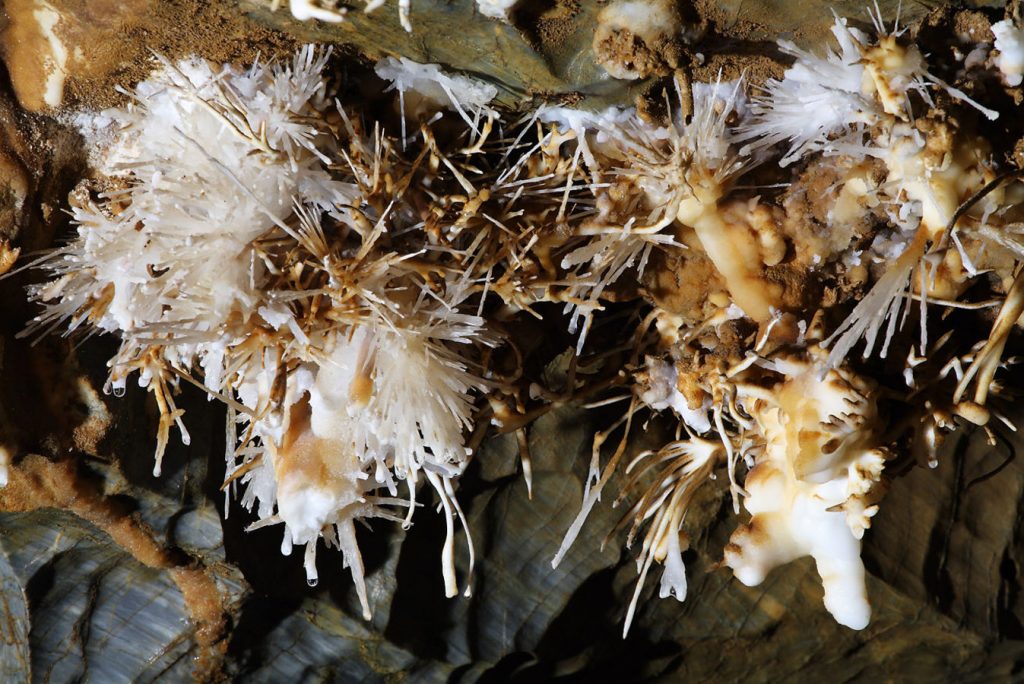 4

 | LOIRE VALLEY FAR FROM FRANCE 
Slovakia boasts hundreds of castles all having their own charm and beauty. However one can hardly describe the charm, splendor and breathtaking architecture of this place that combines the best of French castles of the Loire valley. All in one place. And, astonishingly, all on top of a cave.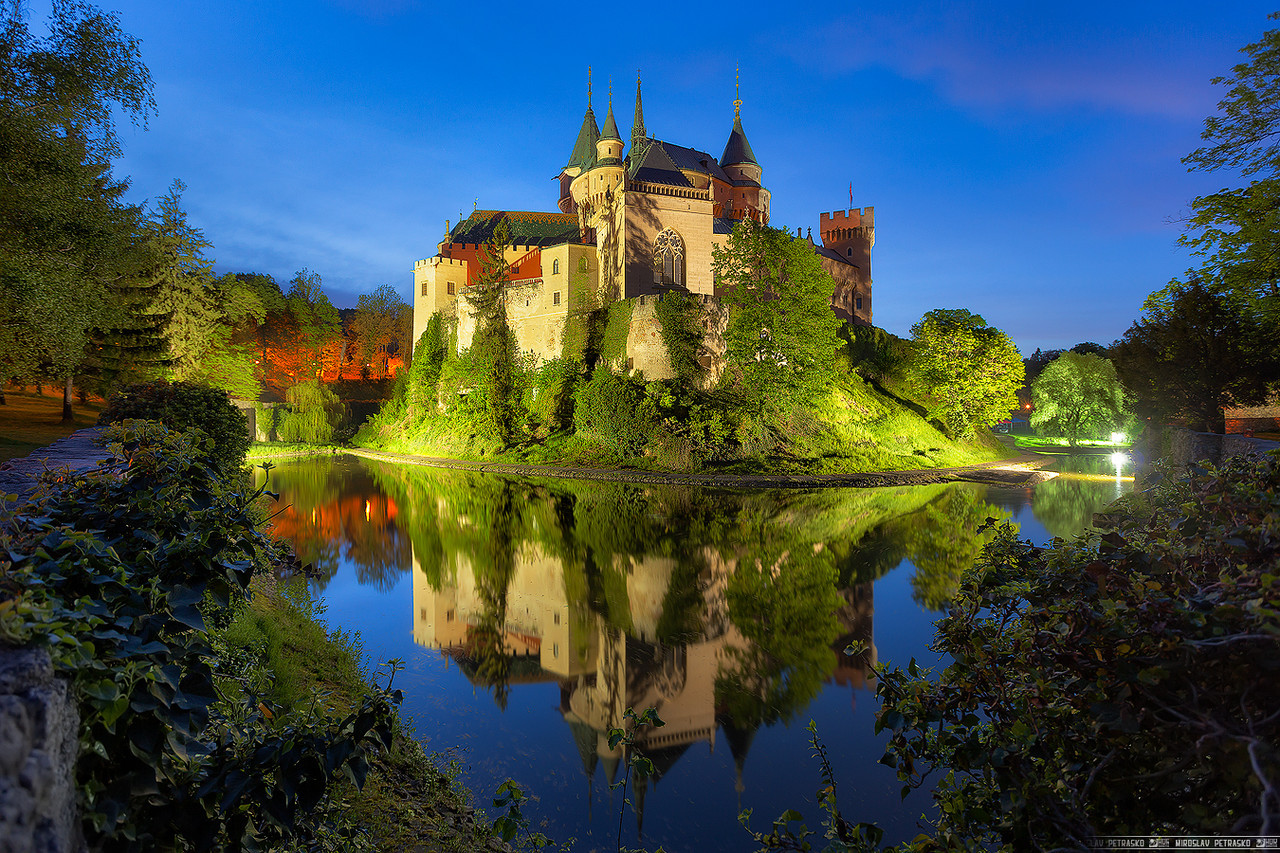 5

 | LITTLE PRAGUE ONLY 6O KM FROM SPLENDID VIENNA
What Bratislava might be lacking in size of its more famous sister, definitely does not lack in charm and varieties of architecture in a relatively small area. With the highest numbers of cafes per square km and architecture from Gothic to Cubism resembling the variety of Prague, it would be a great shame to miss this beautiful capital only 60 km from Vienna.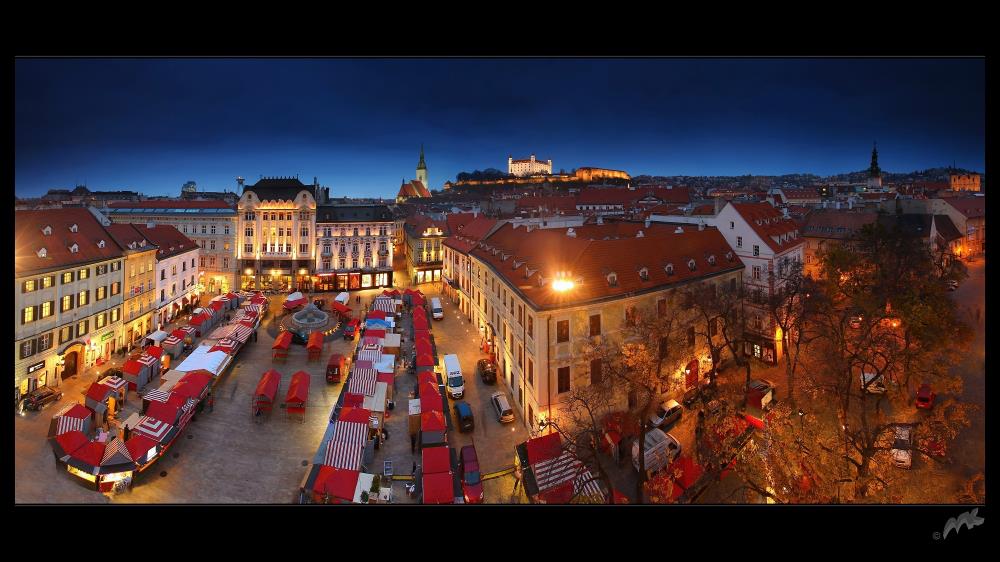 6

 | GOTHIC MASTERPIECE EVEN FAR EAST
Breathtaking metropolis of the East, Košice, with its marvelous Gothic St. Elizabeth´s Cathedral and a much more laid-back atmosphere less then 4 hours from Budapest. Hop on the train and explore its beautiful city centre and plethora of UNESCO monuments in the closest vicinity.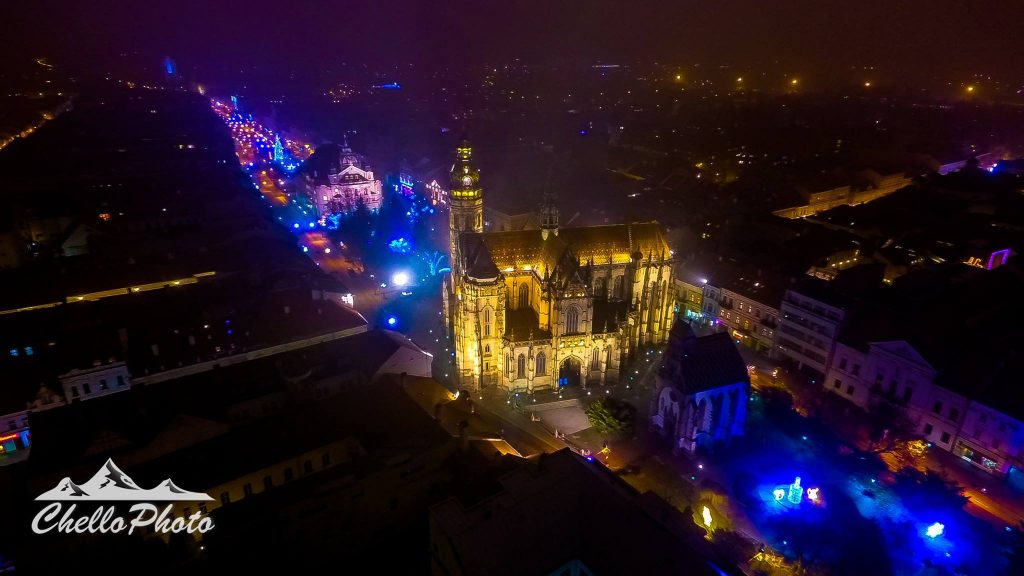 7

 | DEFINITELY NOT ONLY AN ALTAR
Silence of the Middle Ages crowned by the highest wooden Gothic altar of the World in a exquisitely decorated Gothic cathedral. All located in the centre of the medieval UNESCO heritage town surrounded by fortification walls. That is Levoča a Renaissance medieval gem.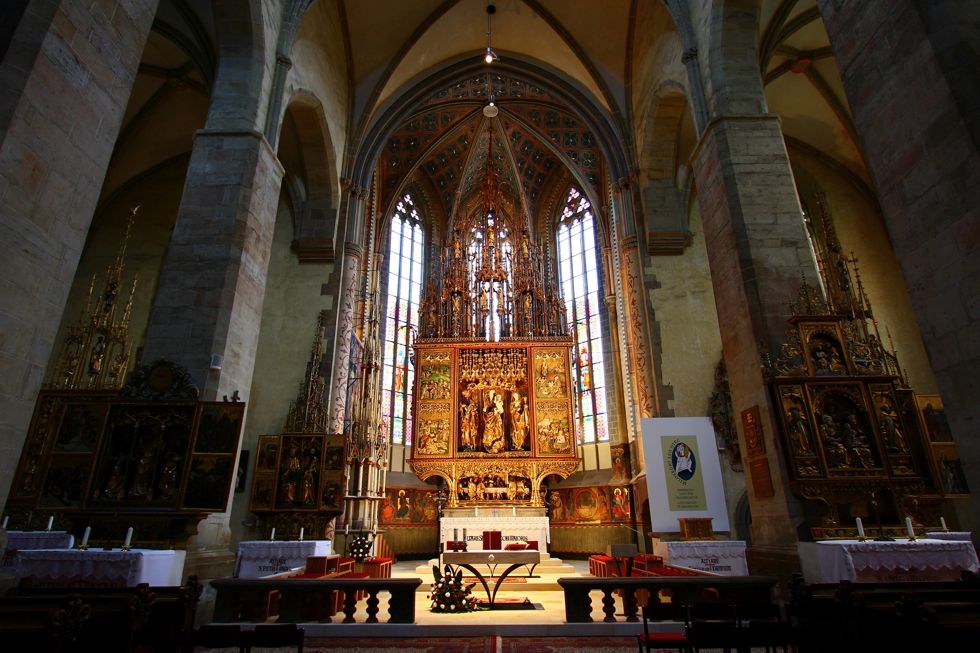 8

 | A TOWN THAT CAN RIVAL ANY IN EUROPE
It is said that in Banská Štiavnica you walk only up or down hill. Cobble-stoned narrow streets lined with medieval houses, architecture from Gothic to Baroque resembles the town´s former mining glory fill a town located on dormant volcano with an indescribable genius loci. Only a visit can make it clear. And yes, this is another UNESCO's world heritage town.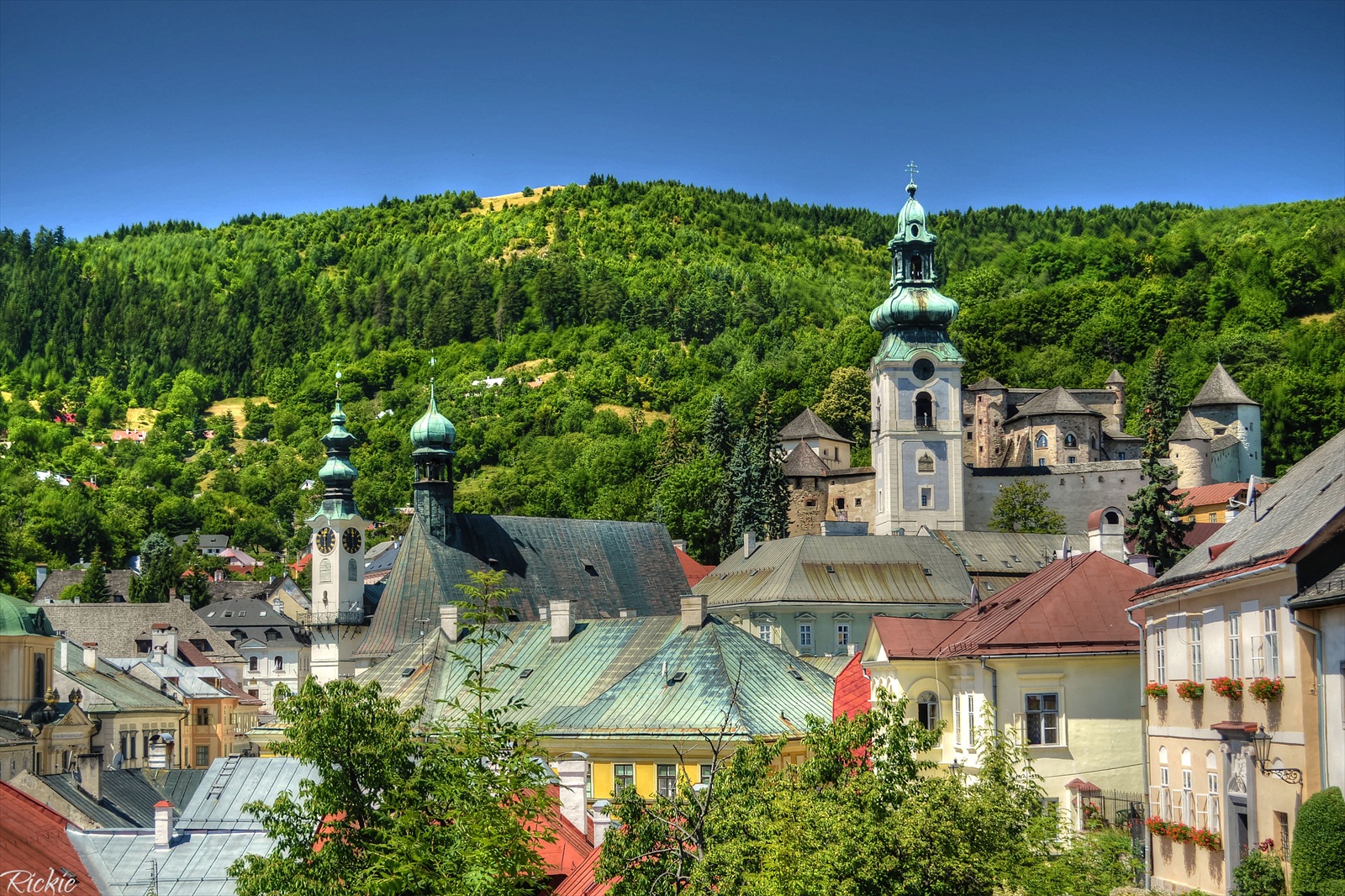 9

 | PARADISE WITHOUT PALMS
One of the most fascinating national parks from ten that Slovakia has. A maze of deep, romantic lost gorges cut by numerous waterfalls and small clean-water that can be crossed only by ladders and chains. Does that not sound like a true paradise? Palms will be the last thing on your mind in the Slovak Paradise National Park.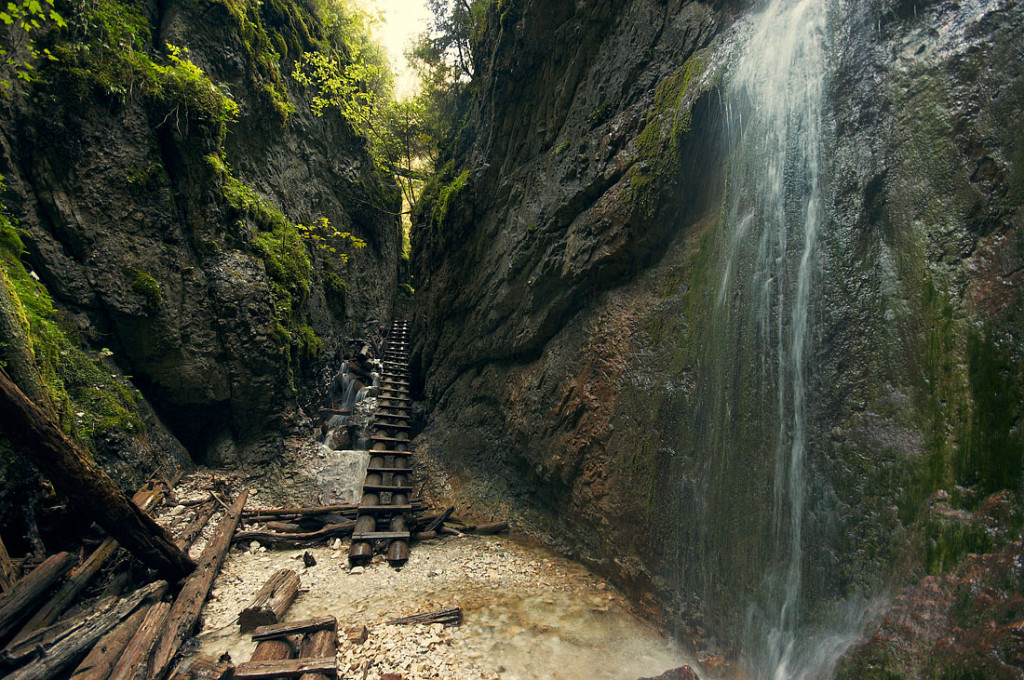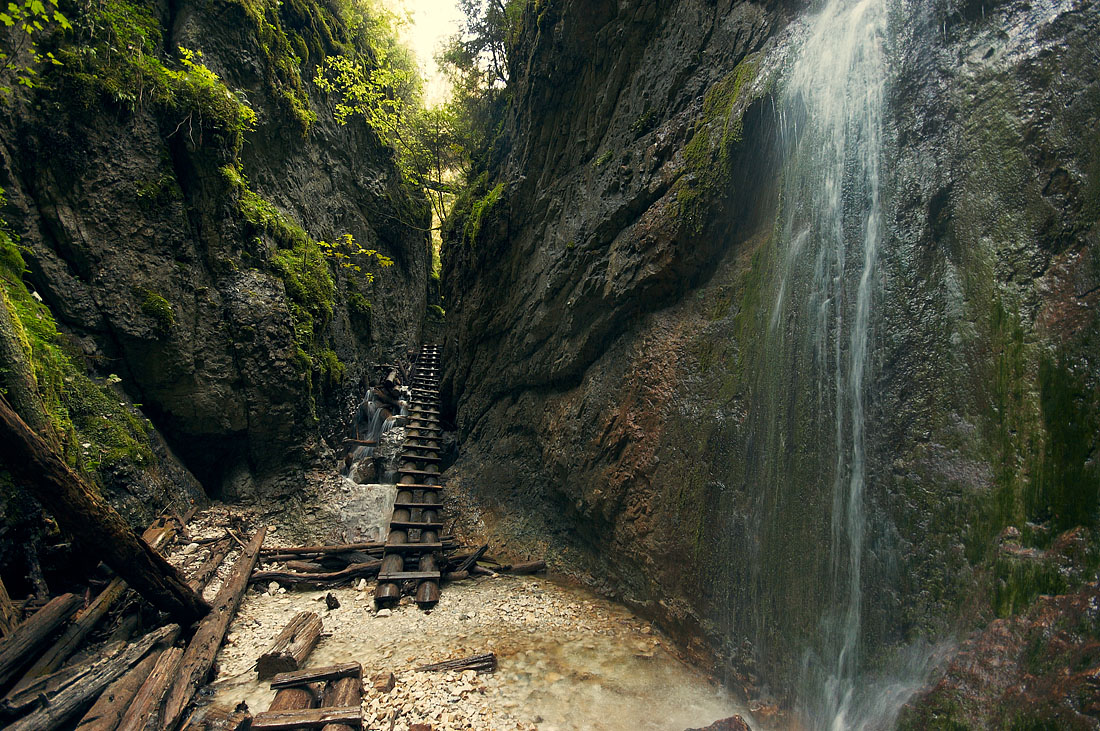 10

 | WHERE NOSFERATU SLEPT
Do you remember Max Schreck in the role of Dracula (Count Orloy) welcoming his guest in an eerie old abandoned castle in the film "Nosferatu :Symphony of Horror" ? Well, this is that castle! The Orava Castle. But no worries. The atmosphere does not resemble the one portrayed in the film and offers great views of the region and the Western Tatras in the horizon.
11

 | SUNRISES TO DIE FOR
One can see thousands of beautiful sunrises and sunsets in this mountainous country. However this one is kinda special. Altitude 1946 m, the easternmost point of the Low Tatras range and a panoramic view of the highest Slovak mountains guarantee a sunrise to die for. Where? On the top of Kráľová Hoľa (King' s Mountain). The best in Slovakia!

12

 | AN UNDERGROUND KINGDOM
There are over 8,000 caves in the country and "only" 600 can be found in the Slovak Karst National Park. Several of them are signed to UNESCO and offer a great underground experience. What would you say about drifting under the ground on the Styx river in the Domica cave?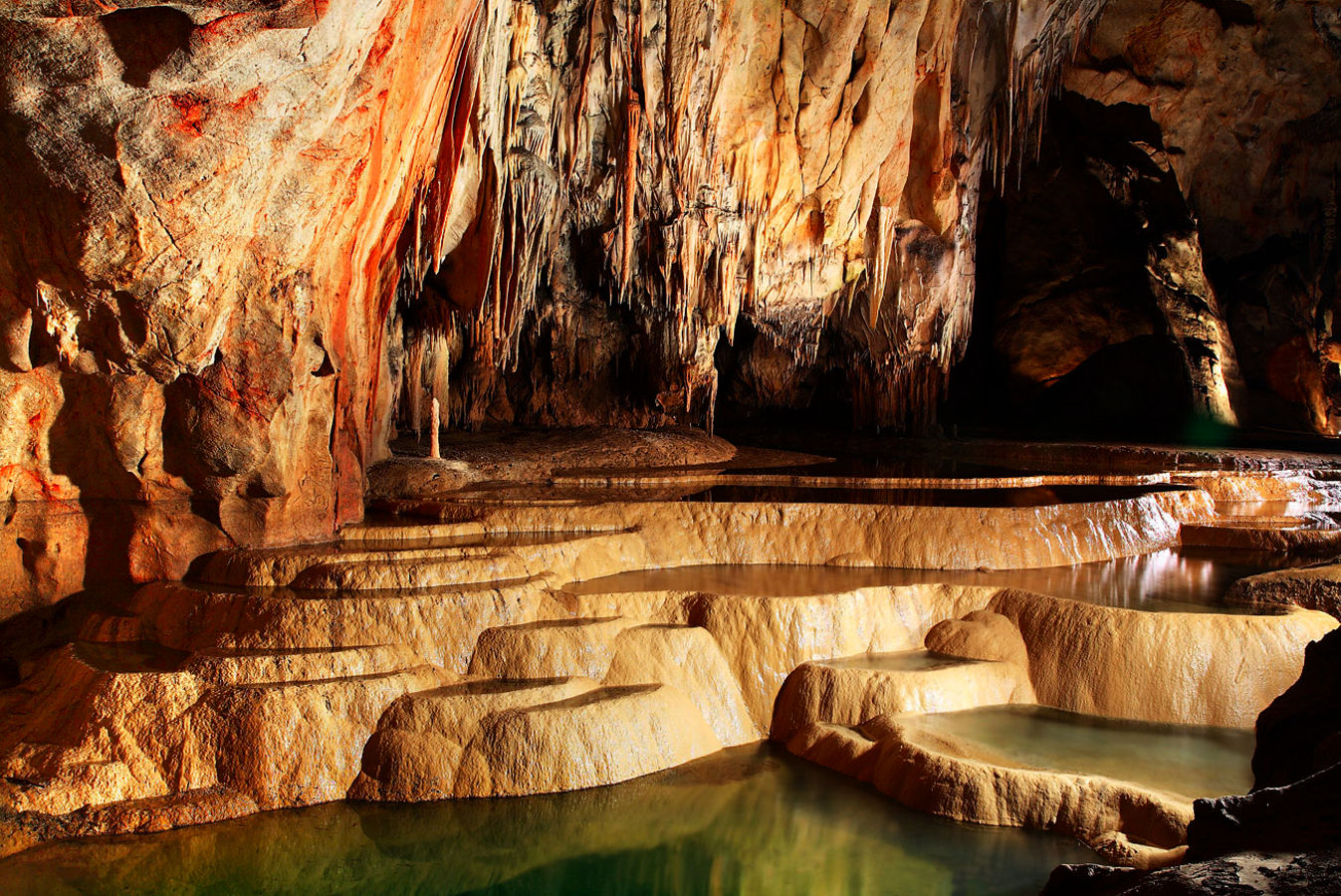 13

 | HISTORY WITH A TASTE OF WINE
Wanna try some delicious Slovak wine? There is not a better place for it than a short-20 km from the capital. This region is among the best in Europe and the charming baroque towns, fuses history with wine at the foot of the Little Carpathian mountains.  A great idea to stay an extra day on your visit to the capital. And for those enjoying something really sweet there is world famous Tokaj wine region in the easternmost part of the country.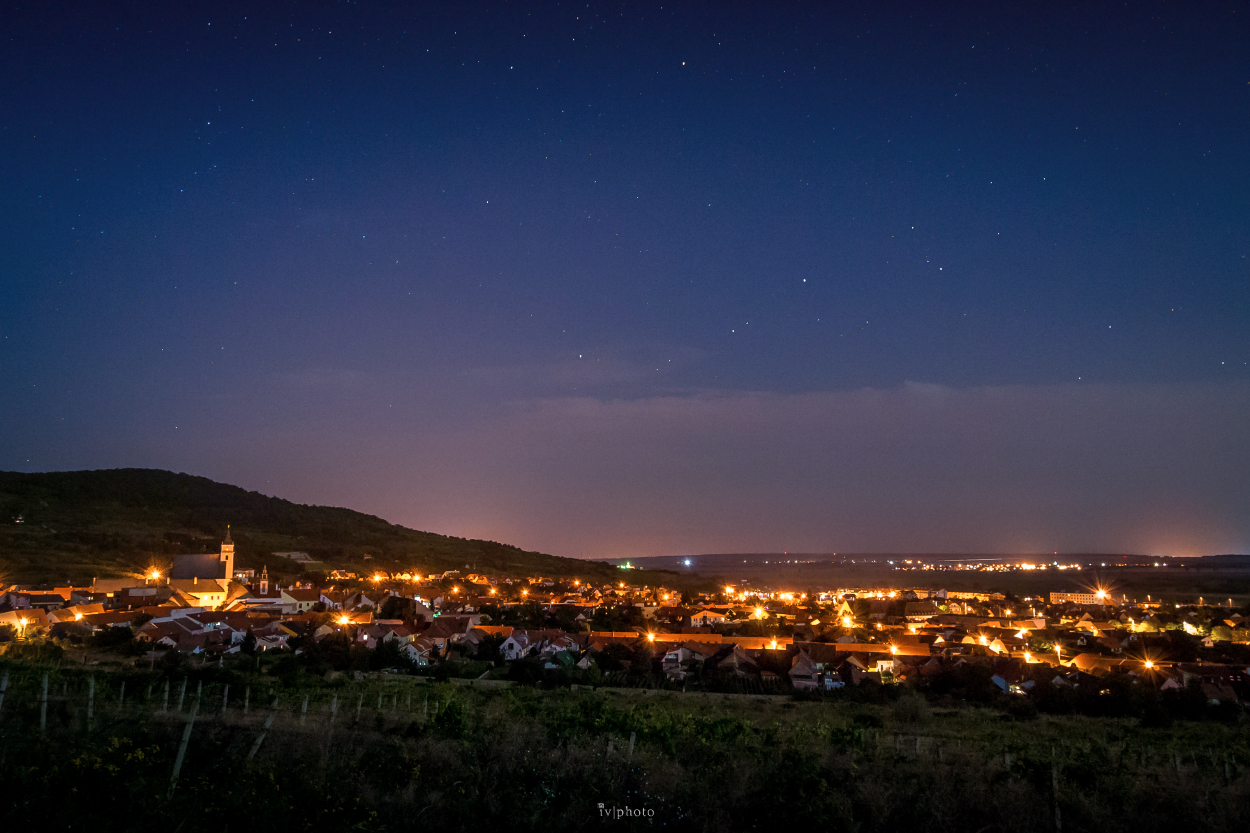 14

 | SYMBOLS OR SECRET MESSAGES?
Welcome to the country of preserved folk architecture and traditions embedded in many buildings and houses scaterred around the country. If you are looking for something extraordinare visit Čičmany. Bizarre symbols painted on wooden houses that barely anyone can decipher are surrounded here by amazing nature.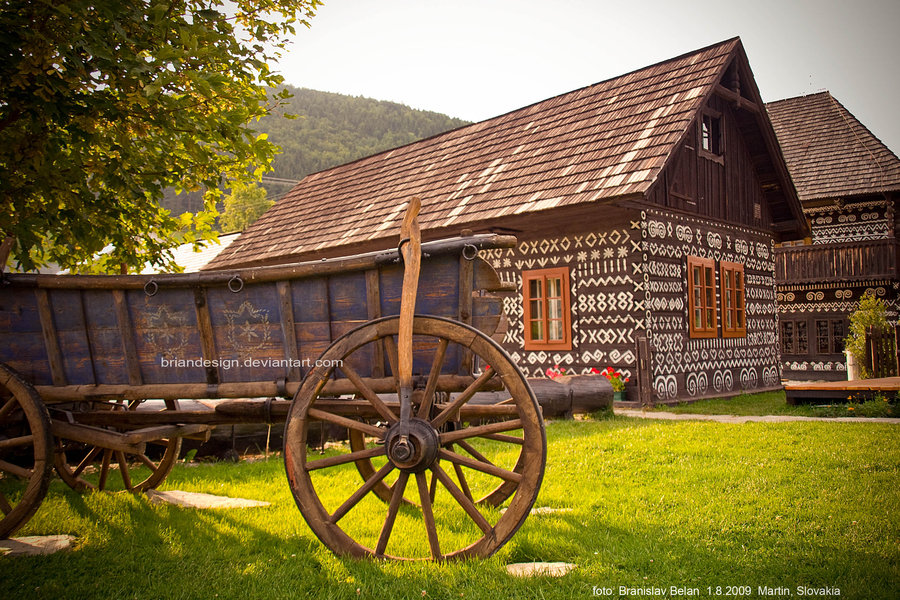 15

 | ROCKS AND CLIMBING SPOTS EVERYWHERE
There are hundreds of great climbing spots in Slovakia, whether in Tatras, Fartras or other mountain ranges. But climbing and hiking in Suľov rocks seems to have a specific mysterious charm. Whether it is a cursed town, a castle, a mushroom, a magician, a camel, abandoned Gothic gate or a princess waiting for her prince your imagination has no limit here.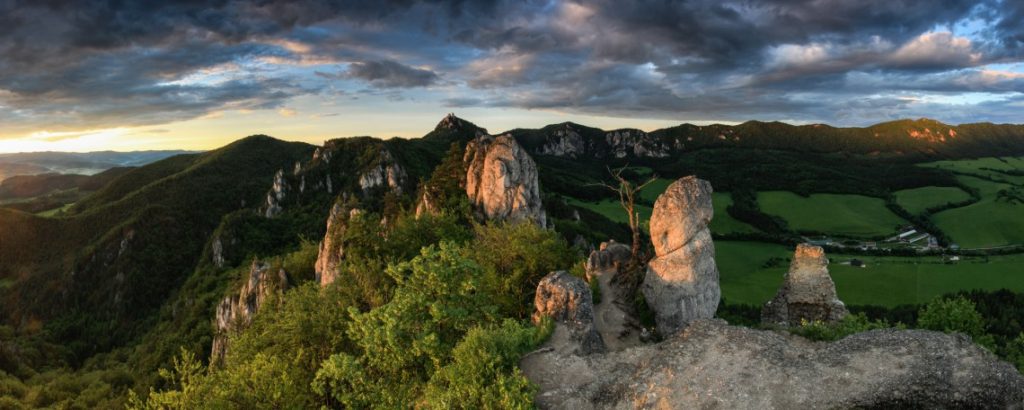 16

 | ULTIMATE HIKING CHALLENGE
Slovakia is criss-crossed with thousands of kilometres of well marked pathays. However Roháče mountain range hike is a challenge that is definitely not for everyone. The highest marked chain ridge path in Europe is something that will pump your adrenaline and completely drain your energy. The path is challenging but the unbelievable views are rewarding!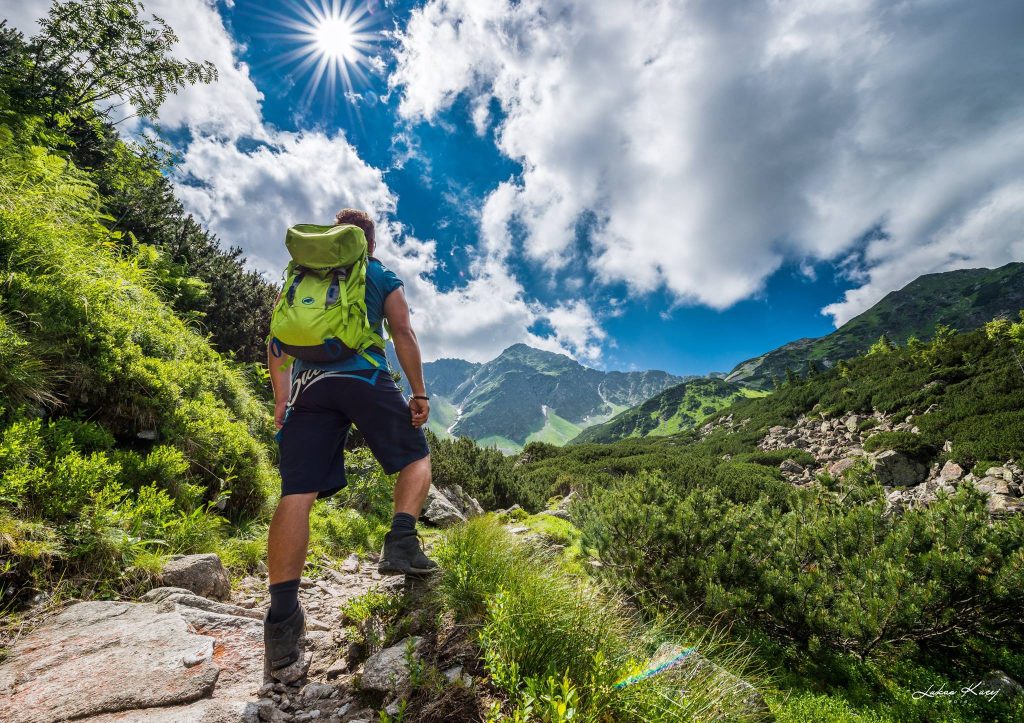 17

 | BREAKFAST OVER THE CLOUDS
Wanna drink your morning coffee with biscuits over the clouds 2632 m above sea level with a birds-eye view? Just hop on the cable line and head to Lomnický štít (2632m). And if breakfast won´t be enough you can spend a night here and enjoy the silence of the mountains close to the stars!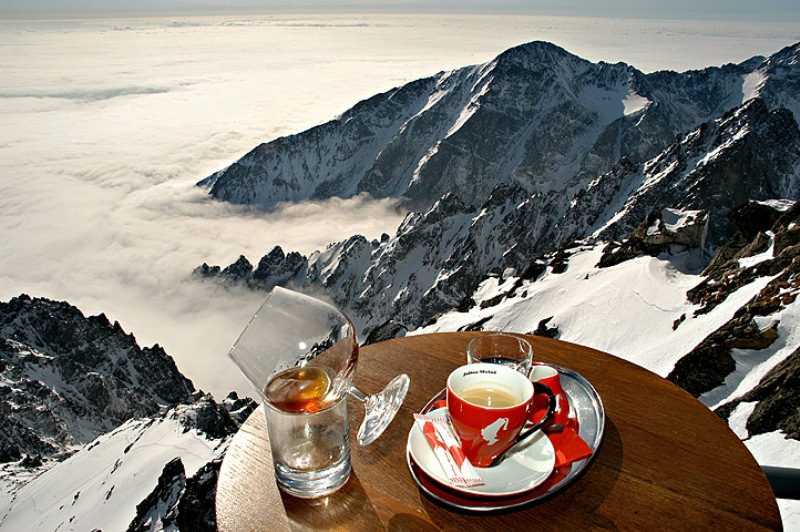 18

 | FROZEN HISTORY
Ice, ice, ice! Everything is about ice regardless of the shape and regardless of the month in Dobšiná Ice Cave, one of the most famous European ice caves. "Surprisingly", again, signed in UNESCO. And if you are an ice lover, there are another two icy caves here.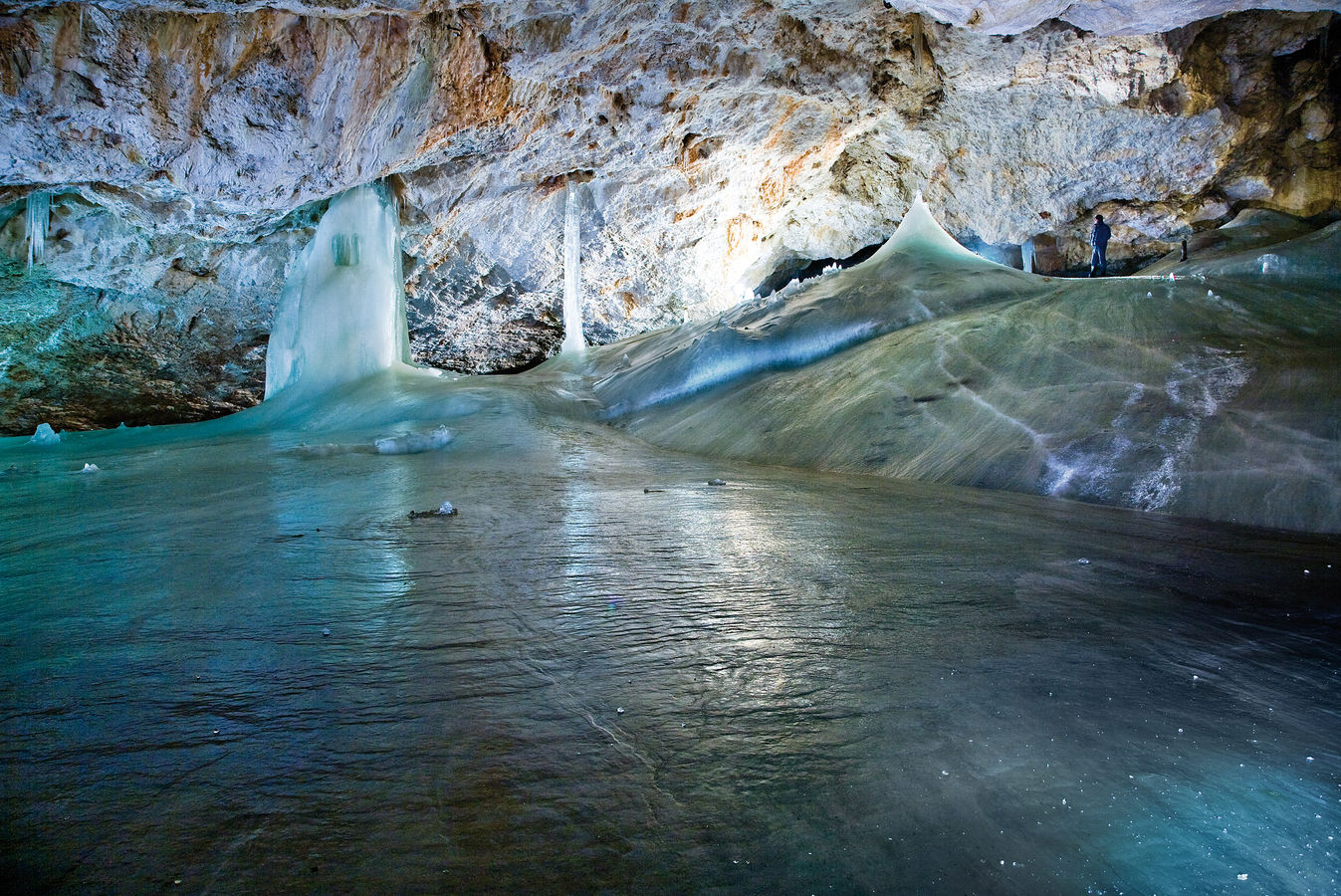 19

 | DANUBE, DEAD ARMS AND BIRDS LIFE
For those who are less interested in mountains, there is something to explore in the flat Southern Slovakia. The Small Danube river snakes it way along the bird´s colonies, jungle-like forests and old water mills, and when the frogs and other inhabitants of the river begin their nightly "concert" it feels like you are in a jungle.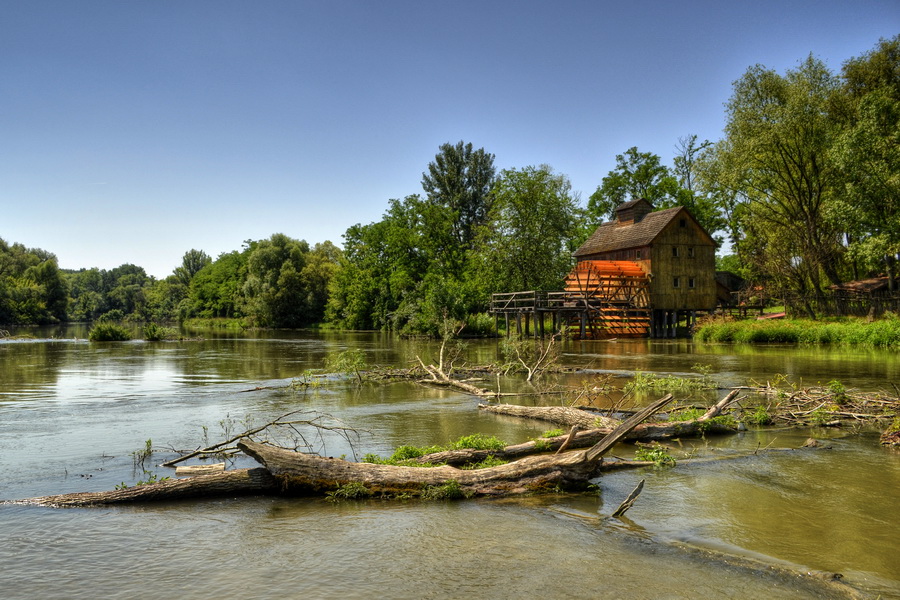 20

 | EVERYTHING IS ABOUT THE FOLK
Yes, Slovakia does not offer only a plethora of marvelous places of historical and cultural nature but also folklore tradition defines the cultural heritage of this country. Once you visit the folklore festival in the village "Východná", you will understand how rich, colorful and various it really is.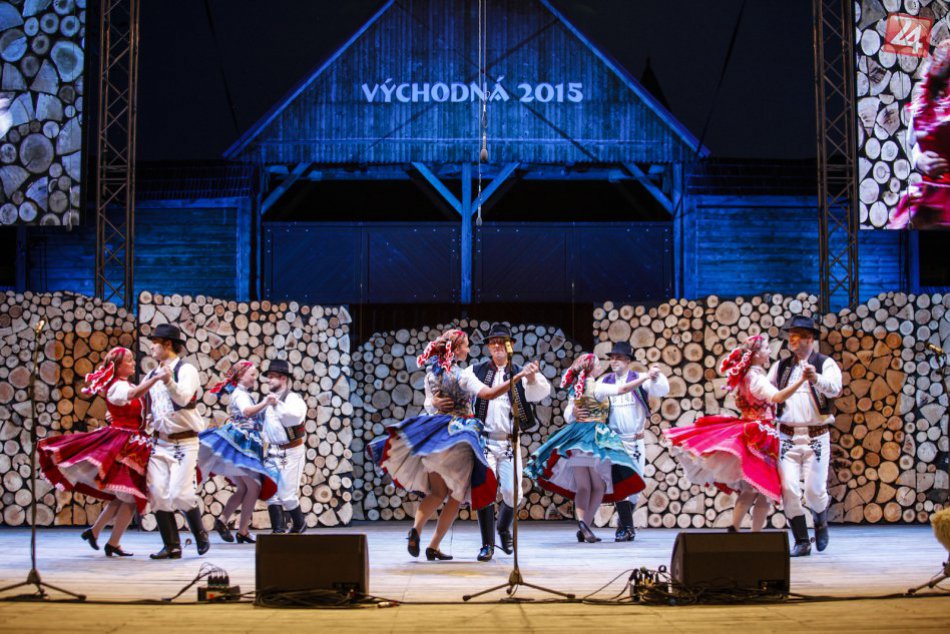 21

 | TOURISTS DURING THE DAY, WOLVES DURING THE NIGHT
Formerly silent village under the slopes of the Sidorovo mountain, sitting high above the region and far from the bustling civilization. Even though it is now a UNESCO sight, Vlkolínec did not lose its charm of the days when people live here together as one family. A living skanzen.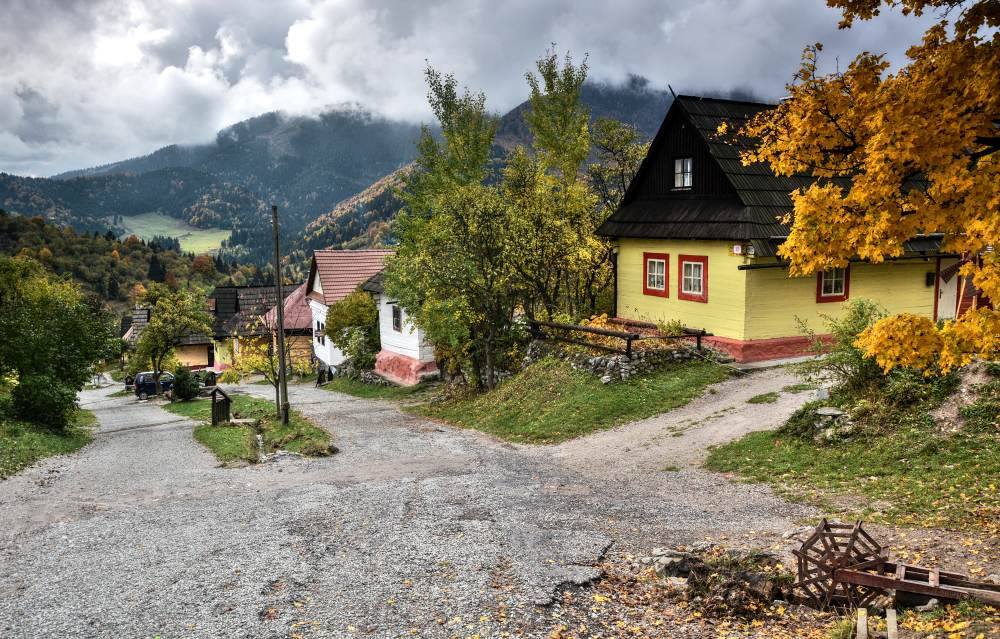 22

 | THE STARS AND THE SILENCE
Slovakia do not have only spots crowded with tourists and visitors. For those enjoying loneliness and quite evenings there is Poloniny National Park on the far east of the country. One of the last almost untouched wilderness in Europe. You will find medieval, wooden churches scattered throughout the park and encounter more wolves than tourists. It is, hence, not a surprise that so far from civilization you will find the park of the night sky. Enjoy a clear dark sky undisturbed by any light smog. Filled with millions of stars surrounded by the poetic silence of nature.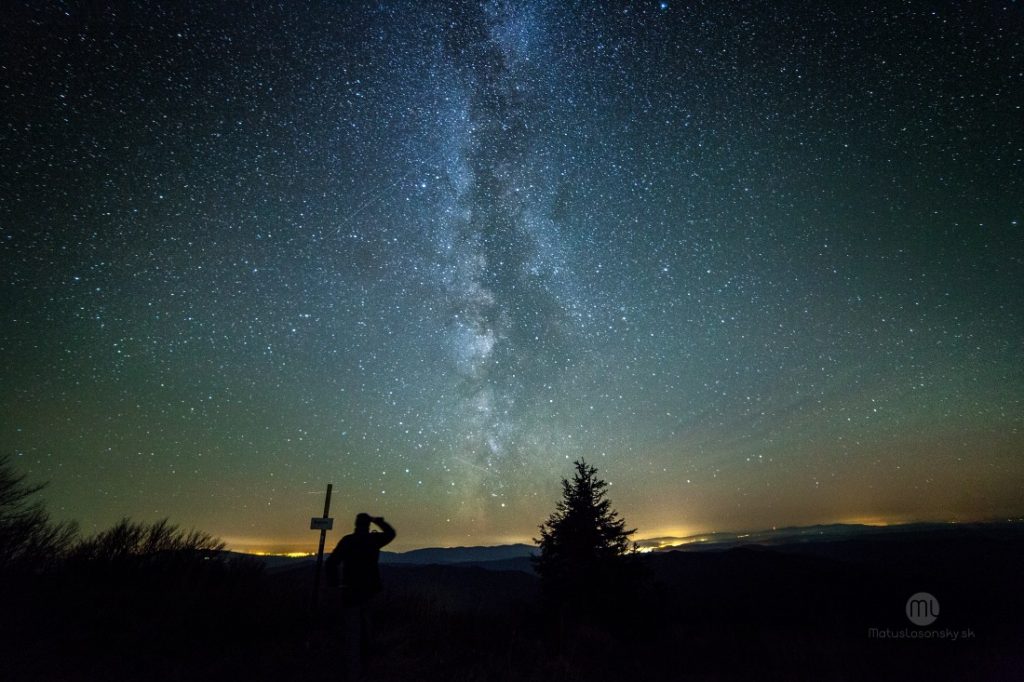 23

 | RELAXATION, PEACE, EASE, CONTENTMENT
Just some of the synonyms of the name of this festival. When Michal Kaščák established the "Pohoda" festival, he wanted it to be headlined with world-famous musicians, combined with a very peaceful and relaxed atmosphere. Pohoda in Slovak means something like "just relax". And this is exactly how it looks like despite the 30,000 visitors this festival received yearly. Welcoming the rising sun accompanied by classical music is an unforgettable experience. And this is just "one" of numerous similarly great festivals taking place every summer in Slovakia.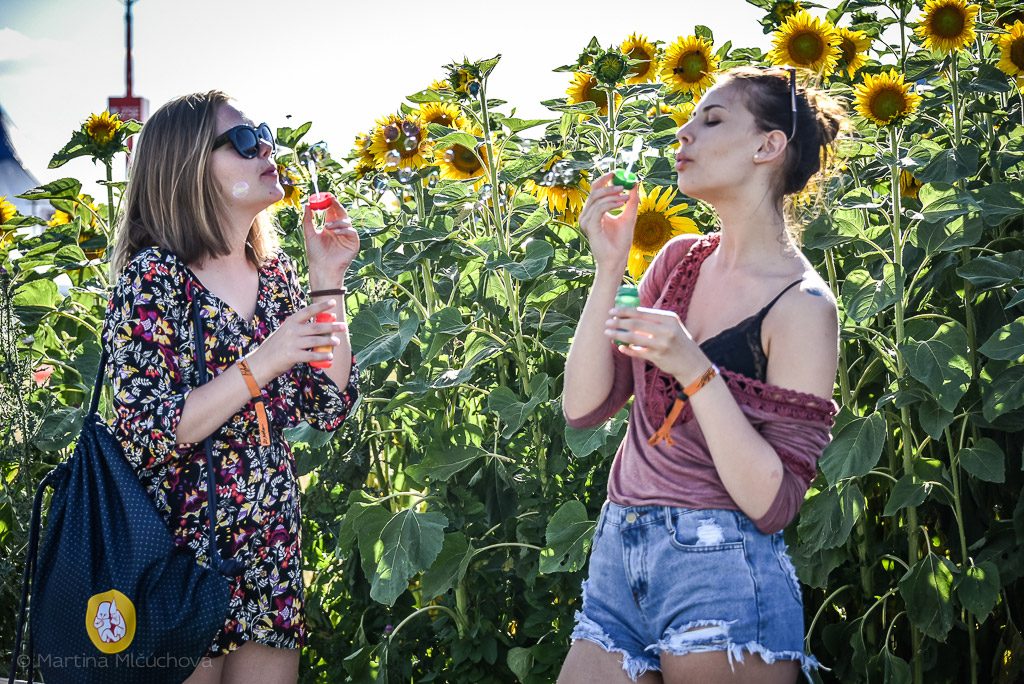 24

 | INCREDIBLE MEDIEVAL ART
Get lost in one of many old medieval churches scattered through the Gemer and Spiš regions on a "Gothic Route" to explore Middle Ages through marvelous paintings.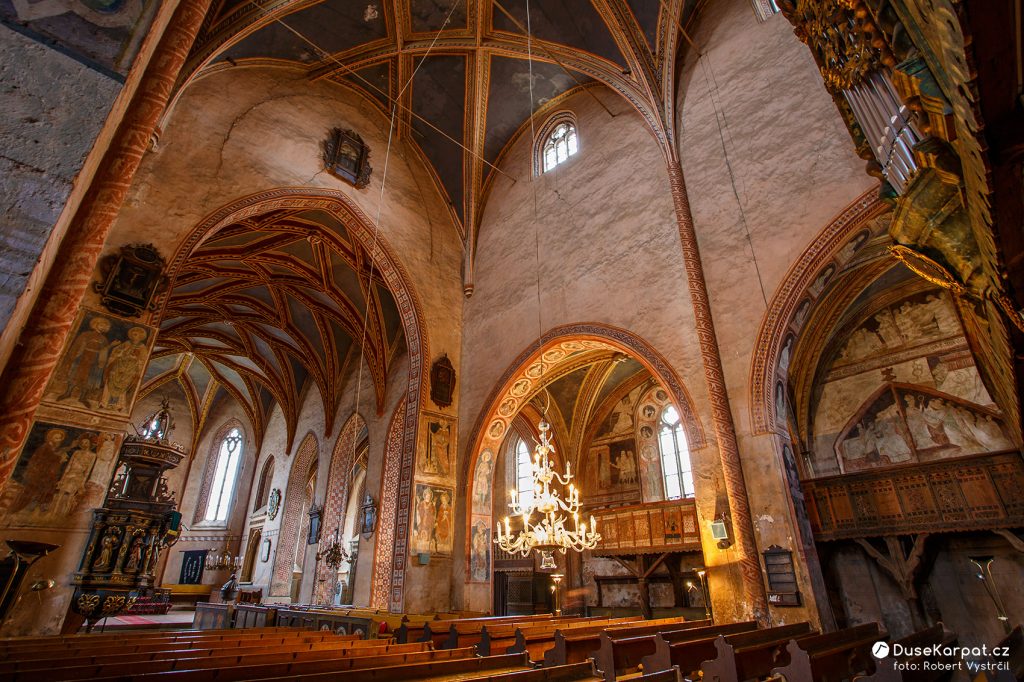 25

 | MUD AND THE HEALING ONE
Thanks to almost 10 thousand mineral springs Slovakia can be called a water giant, with many spas scaterred throughout country. But healing with a mud? In Piešťany a globally renown spa town which offers completely unique healing treatments it is possible. How? By putting hot healing mud collected in the dead arms of the Váh river on your body. A mud with a price of a gold.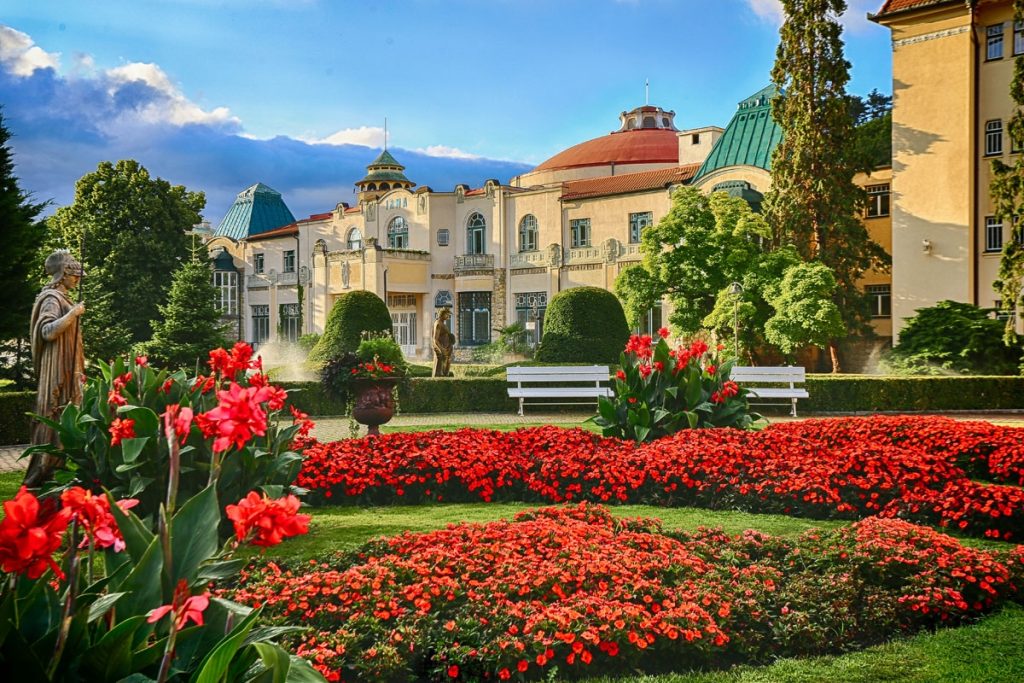 ---
Comments
comments