Slovakia has many different faces and one of them is strongly connected to the wide variety of traditions that were divided by vast valleys and dark forests in the past. So let us open this sweet surprise and show you the 10 top folk places of the country as a proof of the great imagination, colorful style and wisdom of folk people! Needless to say that this list is by far not complete and its aim is to show you only the most famous folk places (still, very impressive).
---
Links to all of the spots can be found on the

map

below
---
10
| RUSTICITY SIDE BY SIDE WITH NOBILITY
Have you ever seen movies resembling the Middle Ages with nobility occasionally visiting the village below the castle? Well there is such a place in the skanzen (or open-air museum) of Stará Ľubovňa. A spirit of those times can be found here without need to switch on the TV.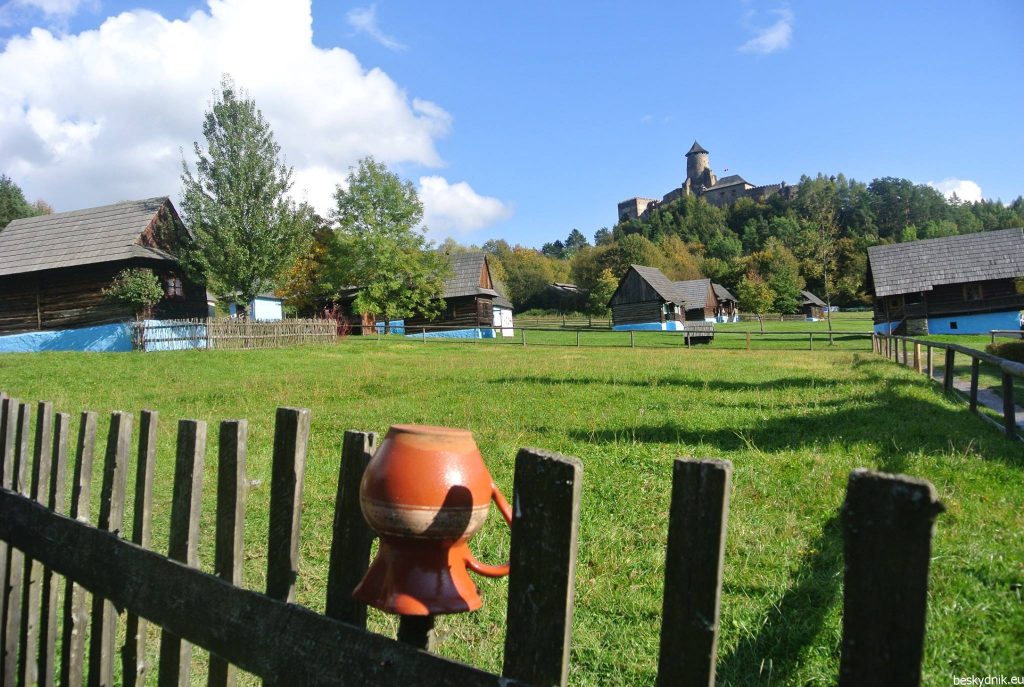 9

 | TECHNICAL SIMPLICITY IN BEAUTIFUL NATURE
Situated in an amazing natural environment of Kysuce in Vychylovka folk museum dotted with numerous technical sights. The most popular one – historical railway is technically unique as it uses a very different method to pass through mountains called logging switchback. There isn´t a known similar railway to this one in all of Europe. The nearest one to explore was constructed in Peru.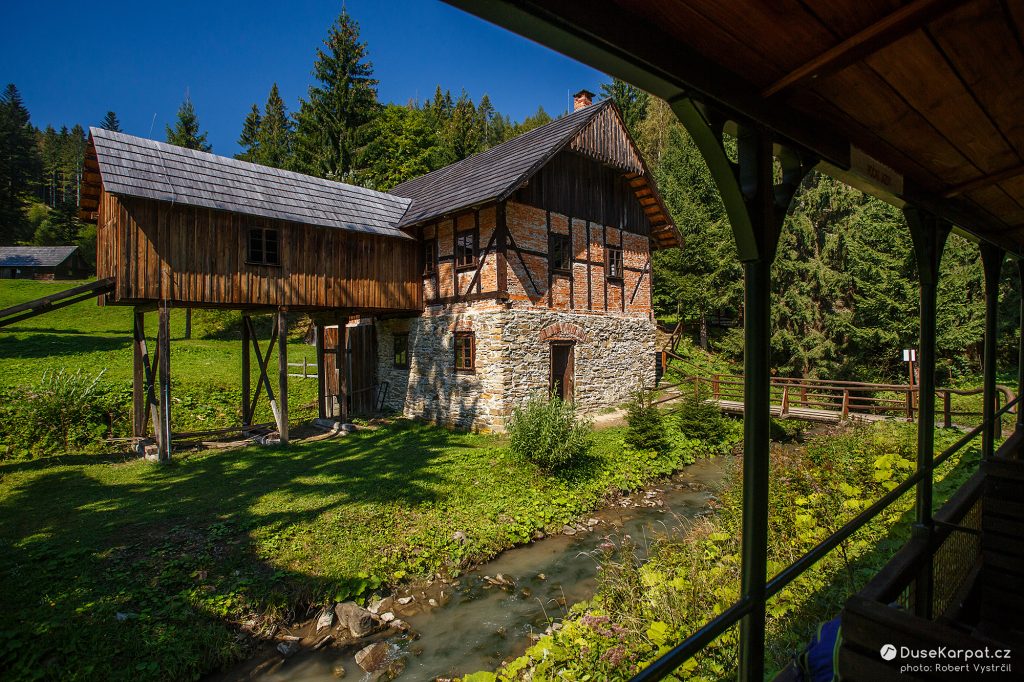 8
| SLOVAK VILLAGES IN THE PAST
Martin´s Museum in Nature might give you a very precise picture of that. For those who are interested in folk and great traditions this is definitely a must. By far the biggest area in Slovakia accompanied with many cultural events twice a month.  And it is worth joining it with a visit of beautiful Malá Fatra Range.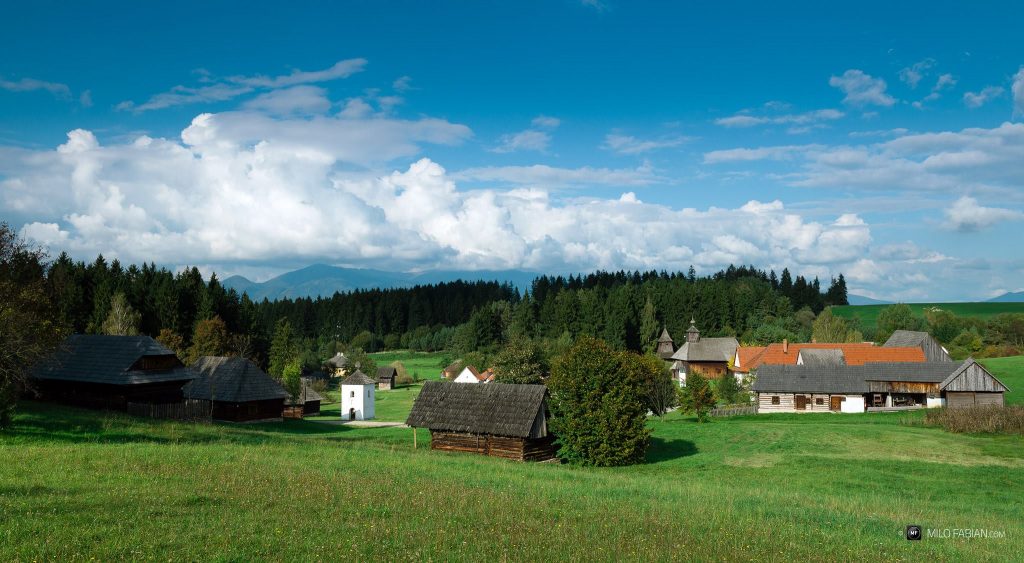 7
| ON THE FOOTHILLS OF WESTERN TATRAS
Exploring Zuberec skanzen will give you nice overview of the past life in the beautiful Orava region. You will be amazed by the location and variety of cultural events taking place there. And the famous Orava castle is a stone´s throw away.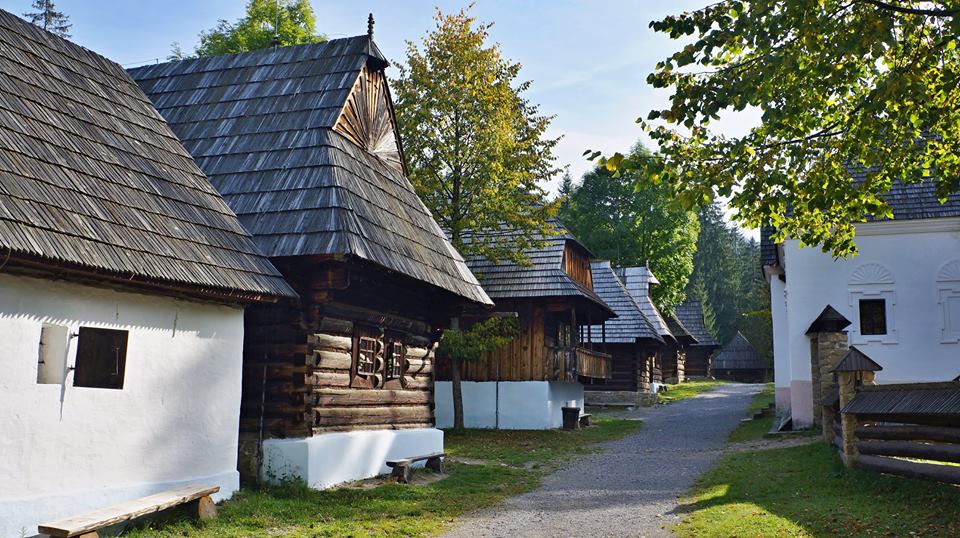 6
|
PAST LIFE OF THE LIPTOV REGION
With a beautiful  overview  of the slopes of the mythical Kriváň peak and close proximity to nature, this village museum was chosen several times as an ideal spot by the film industry, especially because of noble manor houses you may also find here. Needless to say this is an ideal spot to relax, surrounded by stunning nature while exploring the life of the ancestors who used to live here.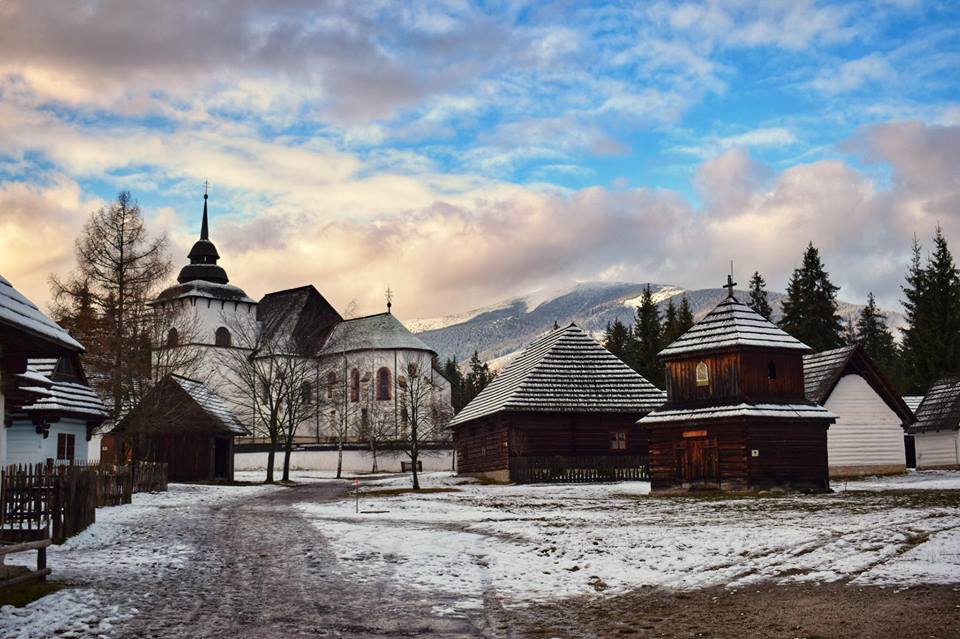 5

 | MYSTERY IN SYMBOLS AND DRAWINGS
There is hardly a more iconic village of Slovakia than Čičmany. Even though  it is sometimes lightly overcrowded by tourists, it still does not lack its specific charm embodied also in many traditional cultural events. And the surrounding nature draws a perfect picture which lures you to visit this great village, the symbols of which served as an inspiration for several souvenirs from Slovakia.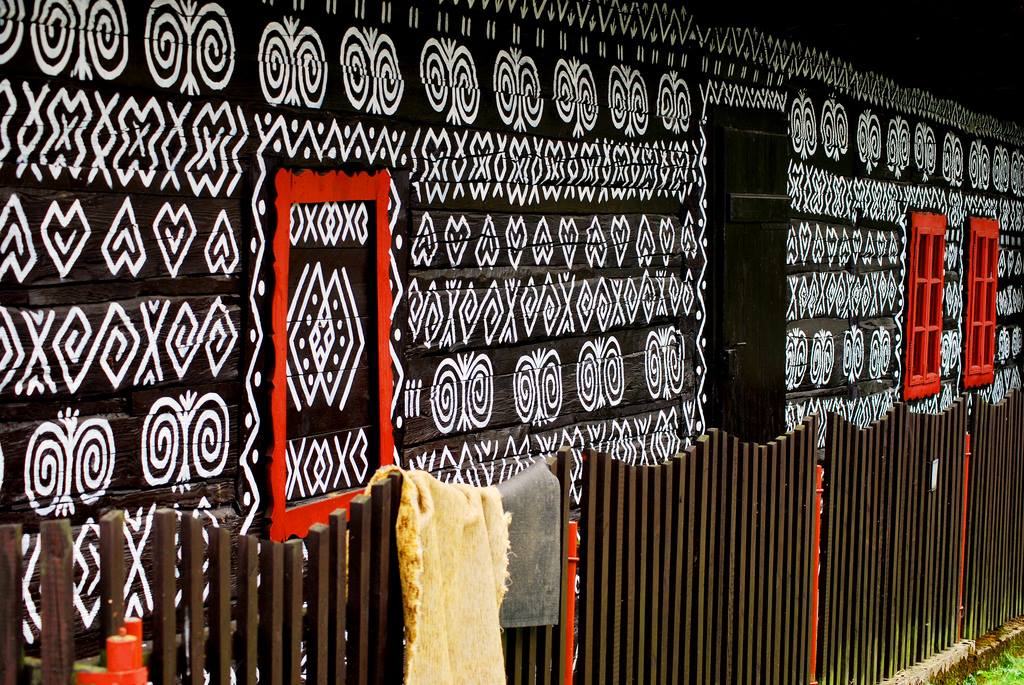 4
| MINING PAST OF THE FOLK HIGH IN THE MOUNTAINS
Quite often placed on the photos representing folk Slovakia at its best, Špania Dolina is simply a magical settlement showcasing mining past glory with a specific atmosphere, great local cuisine and (last but not least) a beautiful folk embroidery that has potential to be famous in whole Europe – Špaňodolinská paličkovaná čipka.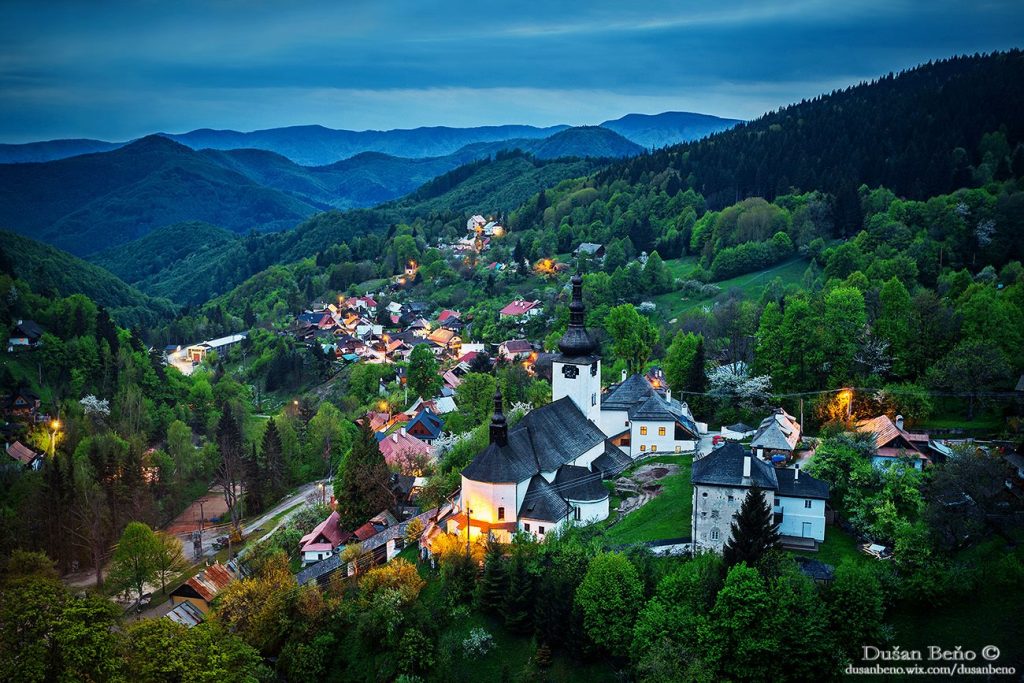 3
| FAIRY TALE UNDER THE GIANT MOUNTAINS
Imagine an amazing village located right under the slopes of the White Tatras (Belianske Tatry), where colourful Goralic houses spread across the long, narrow valley dotted with wonderful sceneries whenever you stop. That is Ždiar. One of the most famous folk villages of Slovakia, where traditions, despite the volume of tourism, still remain alive.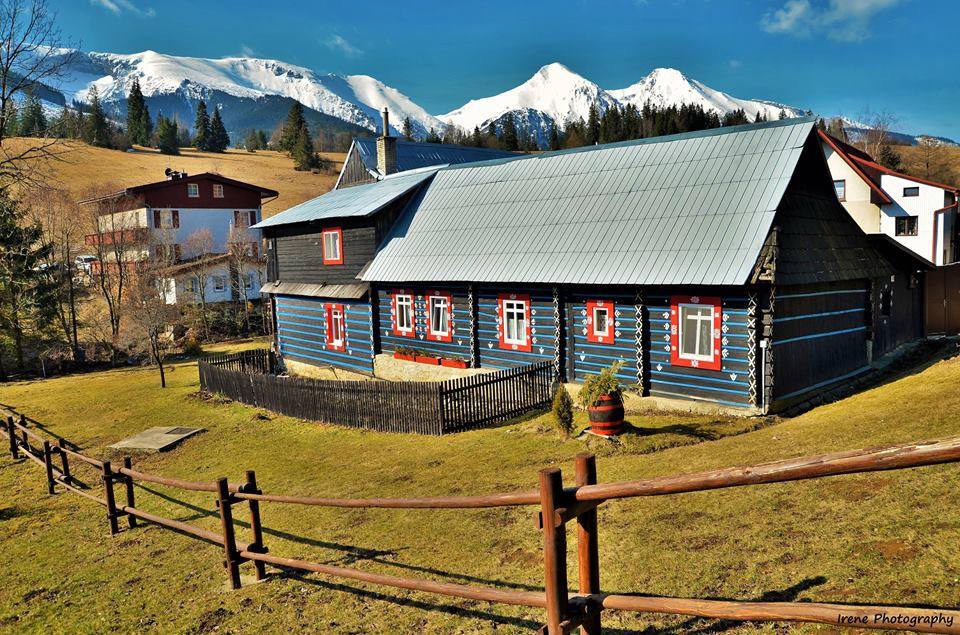 2
| LIVING UNESCO VILLAGE
Vlkolínec. A village you can find in every promotion regarding Slovakia abroad. Picturesque, beautiful, unique. Located quite far from the bustling civilization in a place where there are more wolves in the area during the night than people, with a very different, rather touristy, picture during the day. Though, still a living village, not a skanzen.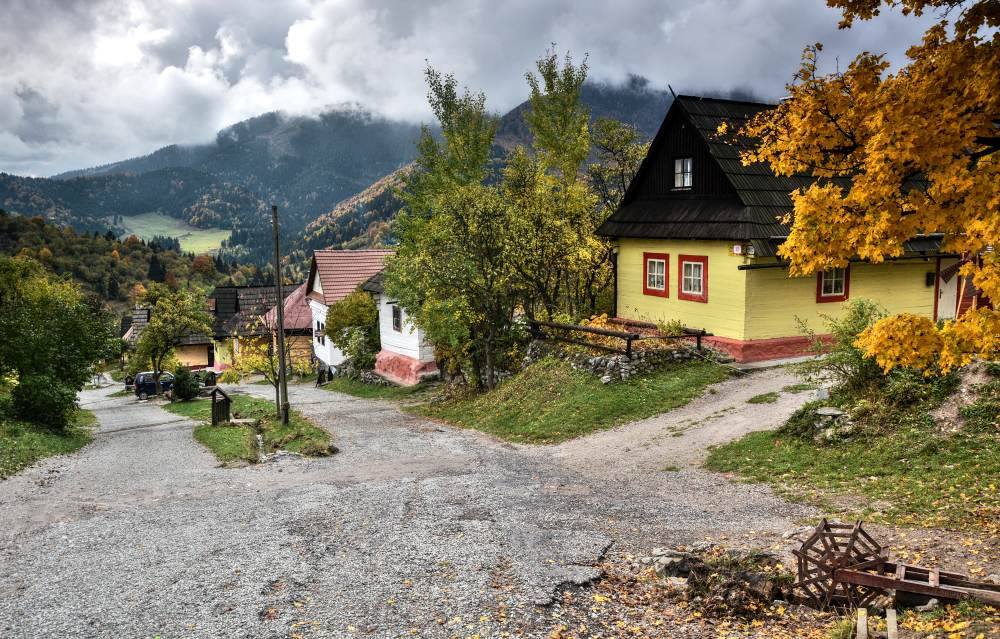 1
| HIDDEN, SILENT, SCATTERED IN THE VALLEY: MAGICAL OSTURŇA
There may have been many expectations for Vlkolínec to be on the top of this list, but there is one village that wins it over all. Beauty resembles Vlkolínec but what is different is its genius loci. The time has stopped here and so you are able to still see the traditional way of life without feeling very touristy. In this 9km long village located just a few kilometres from the slopes of White Tatras, it can very easily happen that among all those empty or still inhabited houses, painted in beautiful Zamagurie colors and great views from the fields, you will be simply alone with your camera.
---
© Expedition Slovakia 2017
Comments
comments