We already mentioned in the blog about Banská Štiavnica that a surprising amount of UNESCO treasures can be found on the small area that is Slovakia. You will find here not only wooden churches, dazzling caves, thick beech-wood forests, technical monuments but also, most importantly, historic sites and towns. The next on the list is Levoča: a beautiful medieval city built on a hill surrounded by ramparts a stone's throw away from Tatra's peaks. Famous for its history as a rich, commercial, free and royal town, you will find an oeuvre here which has no pair anywhere in the world. So let´s have a look at what it could be as well as the 5 must-see places in Levoča.
5. THE CITY´S
RAMPARTS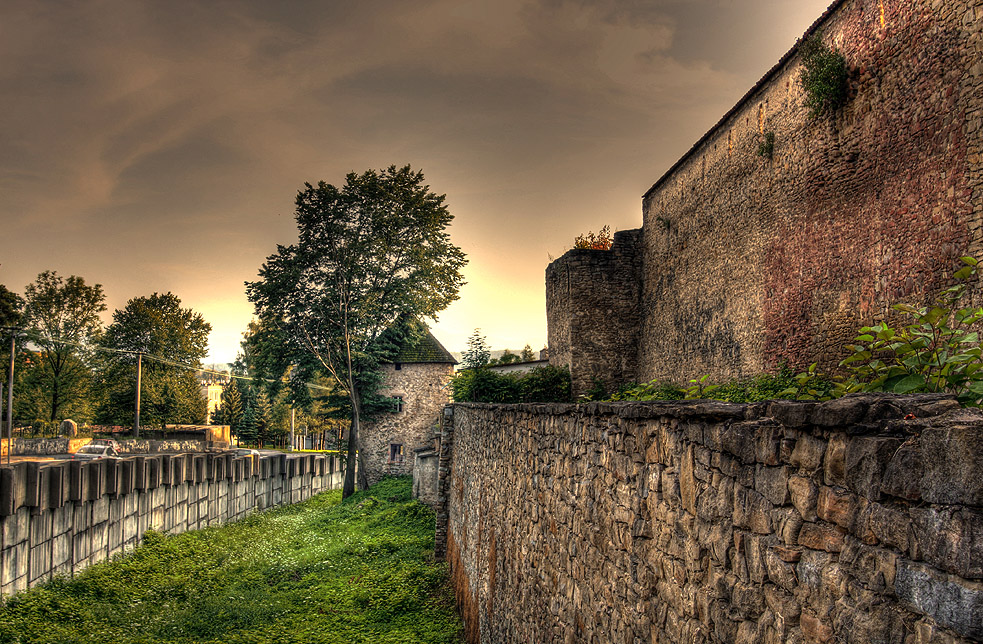 An underrated monument with much potential which has not been exploited to the extend it deserves. This should not be the reason for you to miss its visit. If you "stumble" upon it and walk along its edges, looking across the tall grass where once a moat may have been, or enter one of its bastions and Levoča´s castle gates, you will get a very interesting and different look at this very important, historic city. Definitely one of the top 5 spots of Levoča.
4. MARIAN
HILL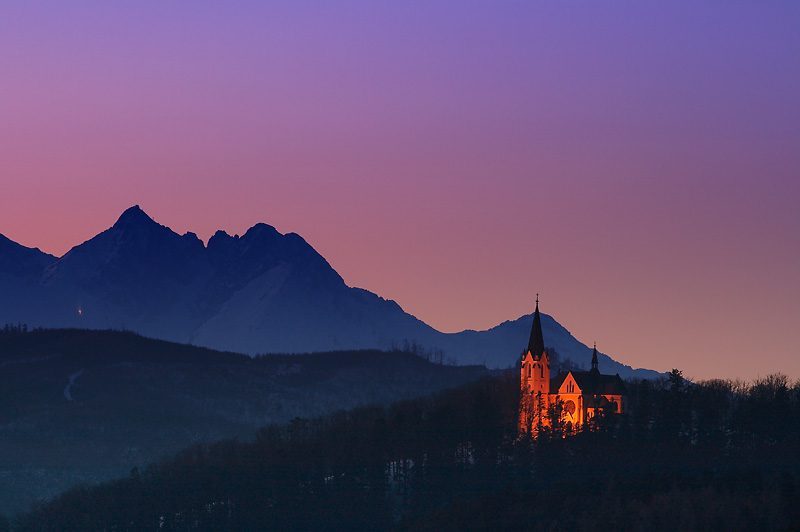 For those who wish to see Levoča from birds-eye view have to conquer the 200+ stairs of St. Jakub´s tower…or… overcome a mountain standing over the city – the Marián Hill (Mariánska Hora). It is the most significant pilgrimage stop of Slovakia with a beautiful Neo-Gothic basilica, offering the best views of this medieval city. If you are lucky, it will show you a glimpse of the Tatra´s as well.  
3. CLOI
STER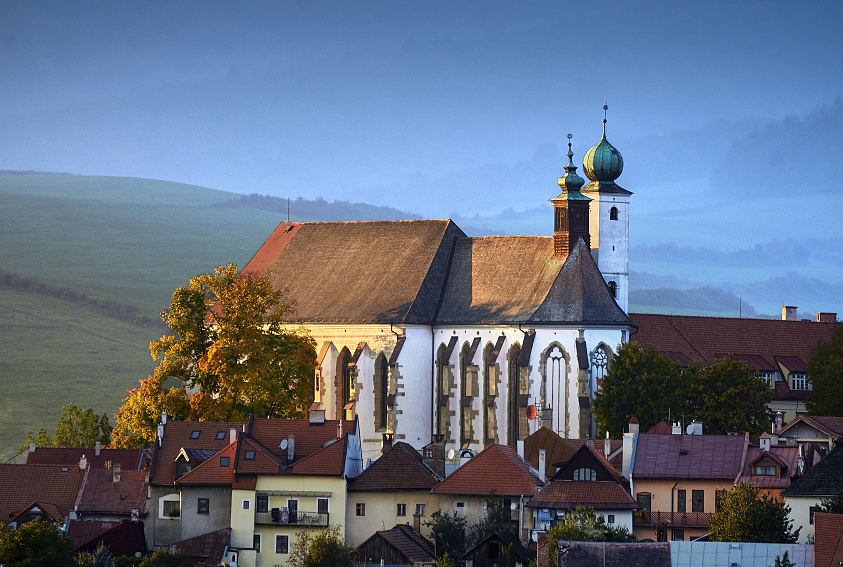 Here we must slightly disappoint you. The unique cloister, most-likely the best preserved in Slovakia, which stands at the edge of the ramparts as part of the complex of the beautiful medieval Minorite monastery and church, has not granted access to the public. We strongly believe that this will change in the future so that tourists can admire another gem of Levoča besides the Minorite Church which will leave one word in your mind when you see it from within: "black".
2. SPIŠ
MUSEUM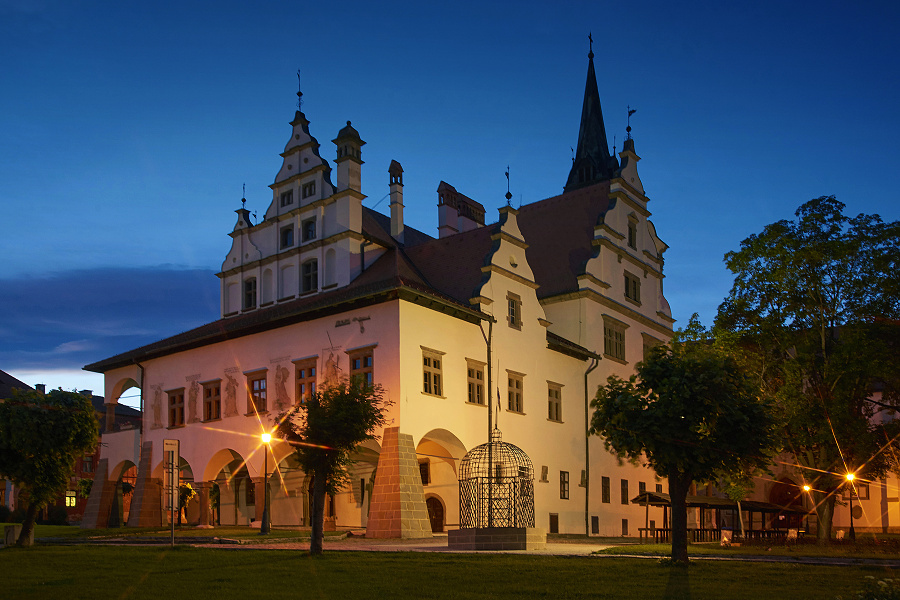 This museum is located in two buildings. One building is a beautiful Renaissance work of art, probably the most beautiful of this type of architecture in Slovakia: the Town Hall. Inside you will find a knight´s hall, a luxuriously decorated meeting room or a museum that captures the entire history of the city. The second is a famous museum of Master Paul, where you will find all gems of the altar of Master Paul together in the form of close copies.  
1. ST. JAMES
BASILICA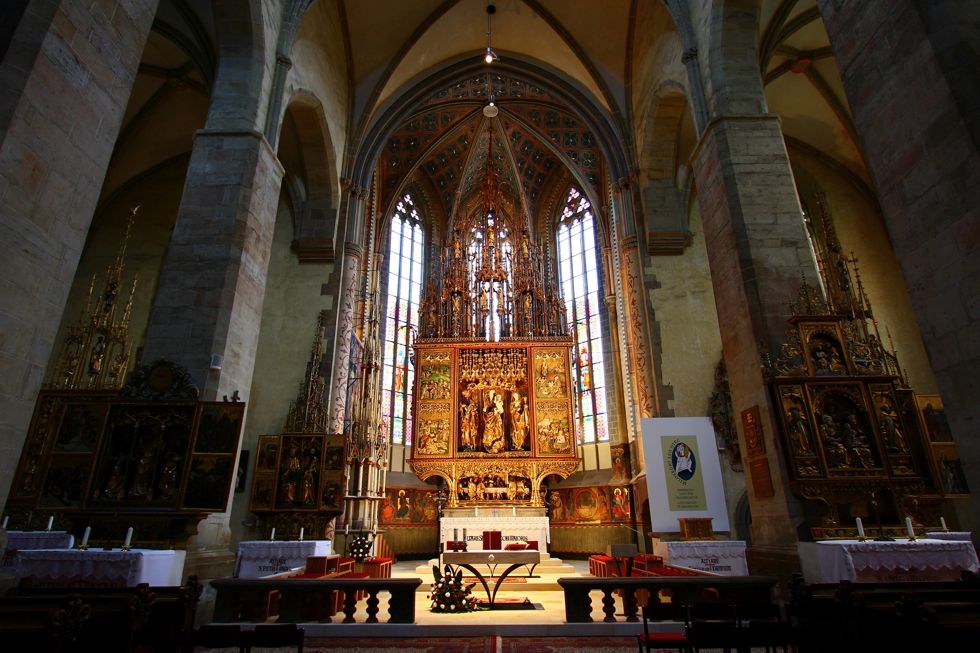 At the beginning, we mentioned unique oeuvre. It can be found in the Basilica of St. James, which on its own is a wonderful walk through Gothic and Renaissance history: the altar of Master Paul, the largest wooden alter in the world. It attracts tourists from all over the world and it is the main reason for Levoča´s entry into UNESCO. Finding something as beautiful and at the same time as unique would be quite difficult.
LEVOČA ON THE MAP
Comments
comments