Directly opposite the majestic Tatras lays a national park which, at a glance, does not have the same breathtaking, skyscraping peaks nor the heights which leave you lightheaded, but don´t let this discourage you. The beauty of this park lies in its mysterious woods, deep gorges and wild streams and rivers. Without a doubt, a natural theatrical spectacle which requires not only desire, but also physical fitness to be fully discovered. Only an adventurous soul will take on the ad-lib hopping over streams, overcoming of high ladders and be brave enough to peer into the depths this national park offers. Don´t let this deter you, the reward will be unforgettable.

A first in a series of national parks which will be sequentially presented…
Welcome to Slovak Paradise! A national park which has no counterpart anywhere in Slovakia nor Europe. Enjoy…

 (click on the photos for a larger view and additional information)
---
(AND AS ALWAYS: LEAVE US A COMMENT, SUBSCRIBE, SHARE, LIKE)
---
SLOVAK PARADISE

IN A NUTSHELL
---
WILD
ROMANTIC
CHAINS
LADDERS
DEEP
MISTY 

GORGES  
NATURE  

UNESCO

RAVINES

ADVENTURE

VERTICAL

 VIEWS ROCKY CAVES 

HIKES
---
DISCOVER THE

BREATHTAKING BEAUTY
A world of gorges; dozens of waterfalls; deep, mysterious caves; mistic woods full of ladders and bridges: this all awaits you when you step into Slovak Paradise. That is only the beginning. Additionally, one can, for example, climb the Raven´s Rock (Havrania skala) or the Tomášovský Viewpoint (Tomášovský výhľad) from which the amazing world far below can be admired. For early birds, we recommend the view of the morning Tatra Mountains from this viewpoint.
EXPLORE ANOTHER DIMENSION

OF

THE NATURE
Discover nature´s vertical beauty in Slovak Paradise. Each gorge is secured by dozens of ladders, chains, and climbing irons which will take you over steep cliffs to crystal-clear waterfalls. The way is full of incredible views of the blue skies above and lakes far below.
HAVE AN

ADVENTURE
Overcoming steep cliffs, dizzying heights and wild rivers and streams is not all that Slovak Paradise has to offer; it is also packed with ample opportunities for adventure. From canoeing down the river Hornád, to rock-climing and mountain biking, the Paradise has it all. The more demanding extreme adventurers, who don´t mind a bit of ice and snow, can strap on a pair of crampons, grab an ice ax and take on the icefalls in the wintertime.
ENJOY

 

UNESCO SIGHTS
Bad weather? No fear. You can admire the frozen allure of the Dobšiná Ice Cave (the first in the world to be electrically lit) directly in the heart of the Slovak Paradise. If that is not enough, then two UNESCO sights are, literally, a rock´s throw away from the entrance to the national park. The Spiš Castle (one of the largest in the world) and the astounding renaissance pearl Levoča are right next door.
WHERE-HOW

-WHEN?
Web: Official (Slovak only), Touristic (English, German, French Available)
You will find information about entrance fees here 

(translator used)

We recommend purchasing mountain insurance prior to your trip through one of the insurance providers listed here
Starting points of the hikes (click for location): Podlesok, Píla Piecky, Letanovský Mlyn

 

or

 Čingov, Dedinky and Stratená
Accommodation in the townships Hrabušice or Čingov  (possibility of staying at 

Kláštorisko

 

cottage

)

Best time to visit – in principle does not matter; however, in the winter, waterfalls become icefalls and, in turn, climbing equipment is imperative


---
Getting there – via
airplane
to Poprad International Airport
 and/or  
train
(from Bratislava, Prague as well as Budapest with a stopover in Košice), by car via D1 highway to Poprad
---
© Expedition Slovakia 2016 with the

en

gl

ish

version by Mimi Fabian
---
IN THE NEXT POST OF OUR NP SERIES: WE WILL SHOW YOU
TOP 5 HIKES IN THIS PARADISE!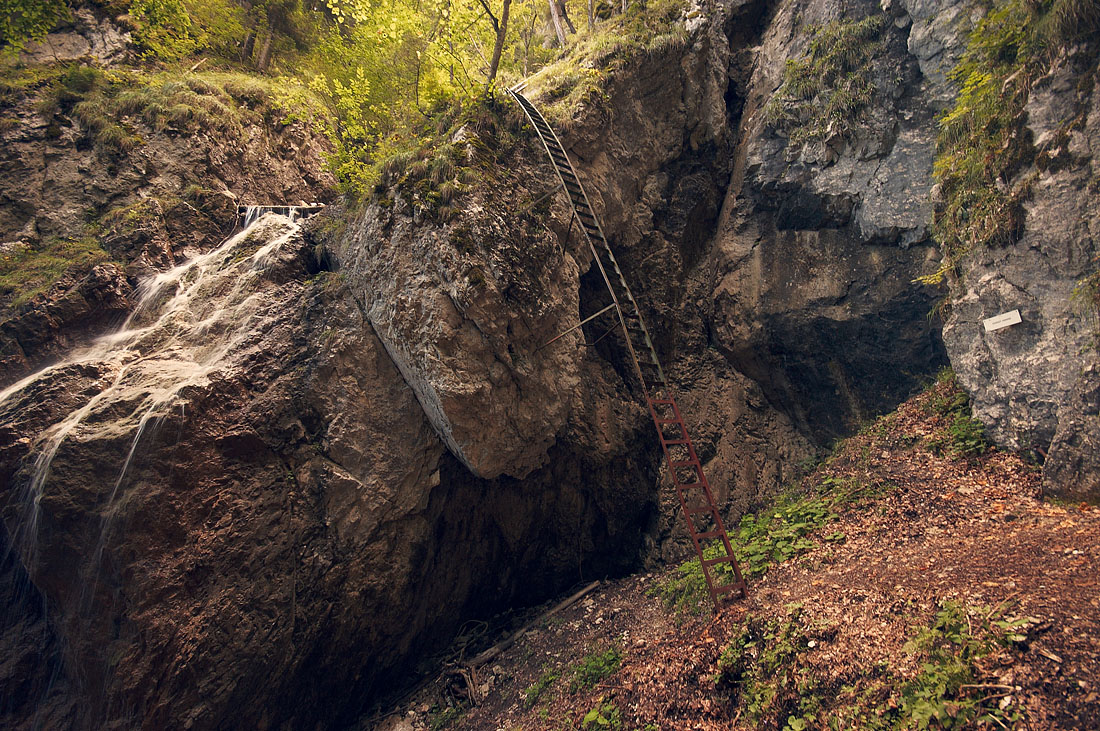 ---
HAVE ADDITIONAL QUESTIONS? DO YOU WANT TO ADD SOMETHING OR GIVE US

A FEEDBACK

? THEN PLEASE LEAVE US A

COMMENT

BELOW OR

CONTACT US

 
THANK YOU!
---
Links to the authors of the photos used in this article:
Comments
comments