Wonderful autumn around capital
Autumn, the season of chestnut gathering trips, quiet morning mists, the aroma of mulled wines and fiery-red and golden forest colours all around…There are a plethora of spots where one can admire autumn colors in Bratislava. However, not only strolls along the Danube, in Dev

í

n,

Ž

elezn

á

studienka city park or Kobyla hill have a special charm during this season.

 

It is often worth getting outside the city and exploring this theatre of colors beyond city limits in the very heart of nature where the silence is interrupted only by the amazing sounds of rutting deer. Around Bratislava you can find a number of places where you can enjoy the most colorful part of the year.

 

And today we would like to show you the top 5 of them.

 
5
| PAJŠTÚN CASTLE
A symbol of the past and forgotten glory of the castles in the Small Carpathians, of which only Red Stone Castle (Červený Kameň) has been fully preserved. All you need to do is to take a stroll up the hill from the picturesque village of Borinka and you will be rewarded with one of the most beautiful colorful autumn views of the Small Carpathians and with a bit of luck even with the sound of deer rutting coming from the deep beech forests. And if you manage to visit the castle during the week, your "company" will be only ancient walls from medieval times and silent mascarons reminding us of those terrible sculpted faces created by Messerschmidt.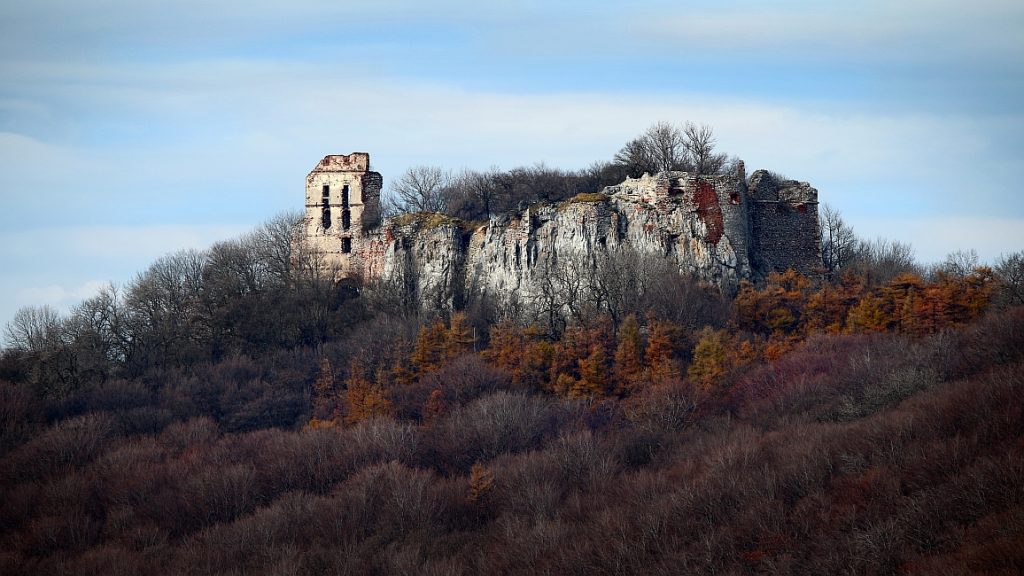 4
| DANUBE AND MORAVA FLOOD FORESTS
During the summer, what can be a hellish stroll through forests full of biting insects, swamps and humid wetlands under a scorching sun becomes in autumn, a very pleasant walk in beautiful countryside. Amongst the orange and yellow hues of autumn, your only company will be the birds that have not yet moved to the warm countries. These are the Danube and Morava flood forests, a unique nook of Slovakia underlining the country´s great natural diversity.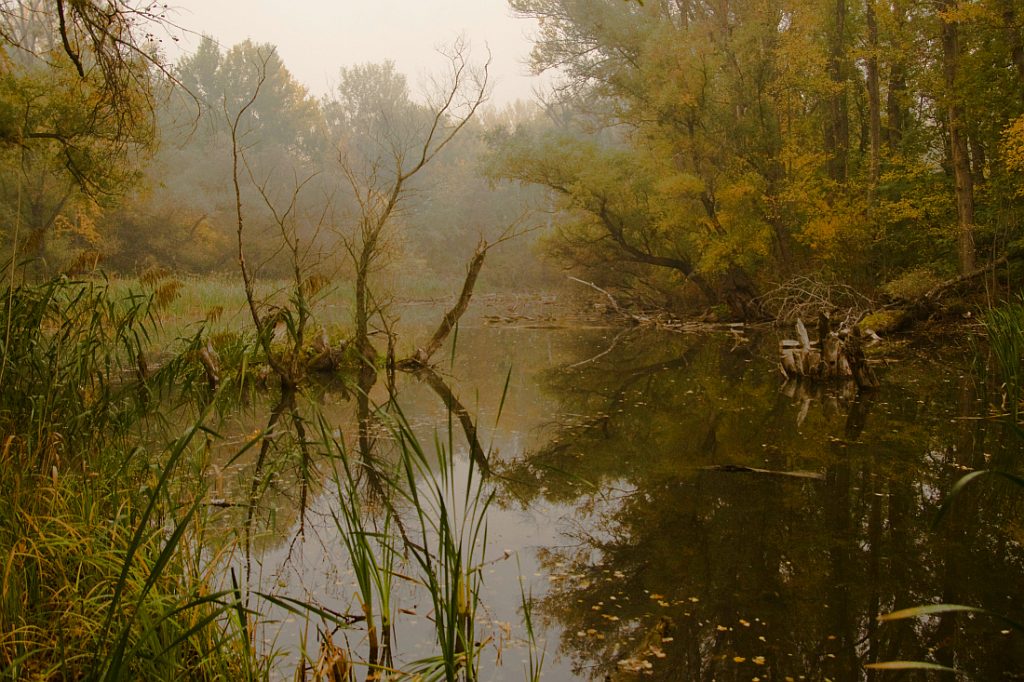 3
| PLAVEC CASTLE (PLAVECKÝ HRAD)
Another ruin, this time further from Bratislava. The ascent is much easier  than to Pajštún, though the autumn views are equally beautiful, not to mention the sunsets, which have a special charm and atmosphere here.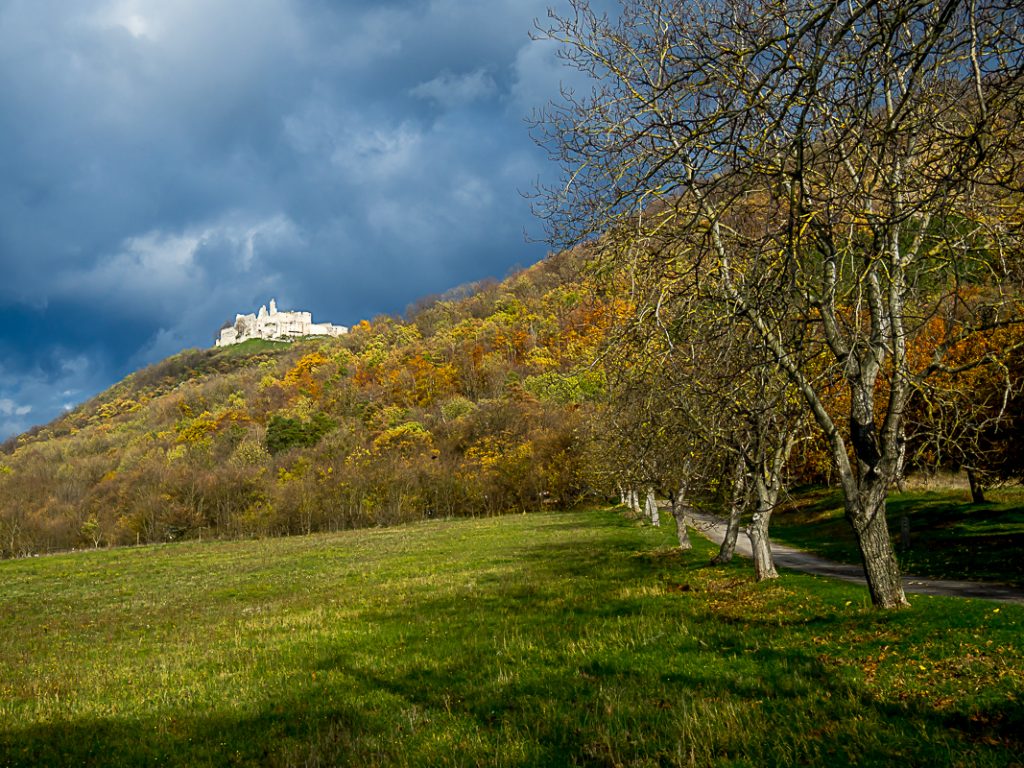 2
| VÁPENNÁ
When you stand up on Vápenná´s viewpoint built right on the top of this hill you will understand why people enjoy the steep climb, which in itself is a wonderful autumn sightseeing trip through one of the most beautiful autumn forests that the Carpathians offer. And if you still have plenty of time till the sunset, you can take a relatively easy 3-hour walk from Vápenná to Plavec Castle.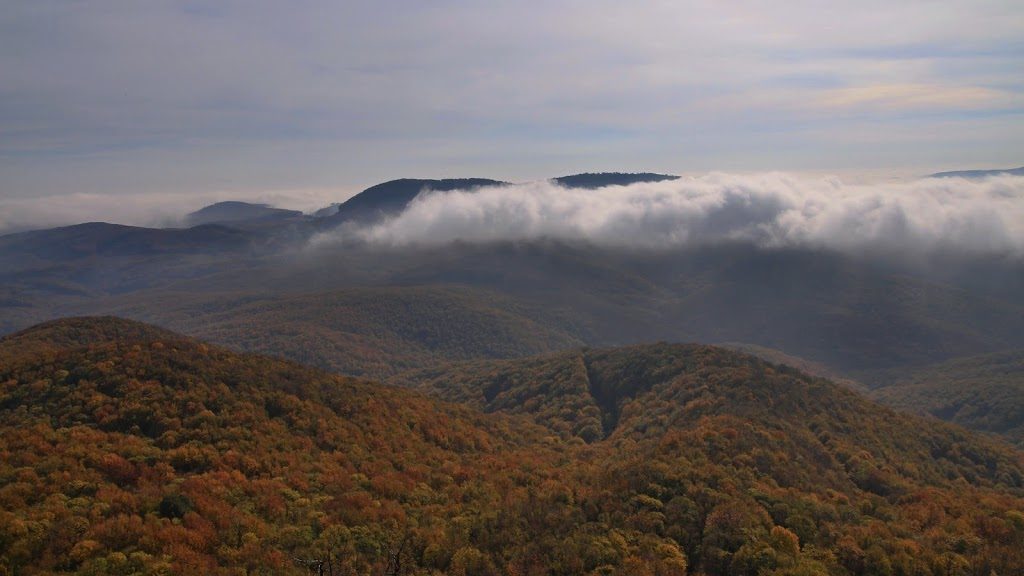 1
| MARIANKA PILGRIMAGE 
We have already written about Marianka on welcometobratislava blog but so special is this place, it is well worth another mention. Even during the summer one can enjoy the pleasant cool of the shade beneath the huge crown of trees of this oldest pilgrimage place of Slovakia.  In the autumn, however, it is crowned with the amazing colors of the fallen leaves that silently complement the masterfully crafted facial expressions of the biblical figures. A beautiful and contemplative place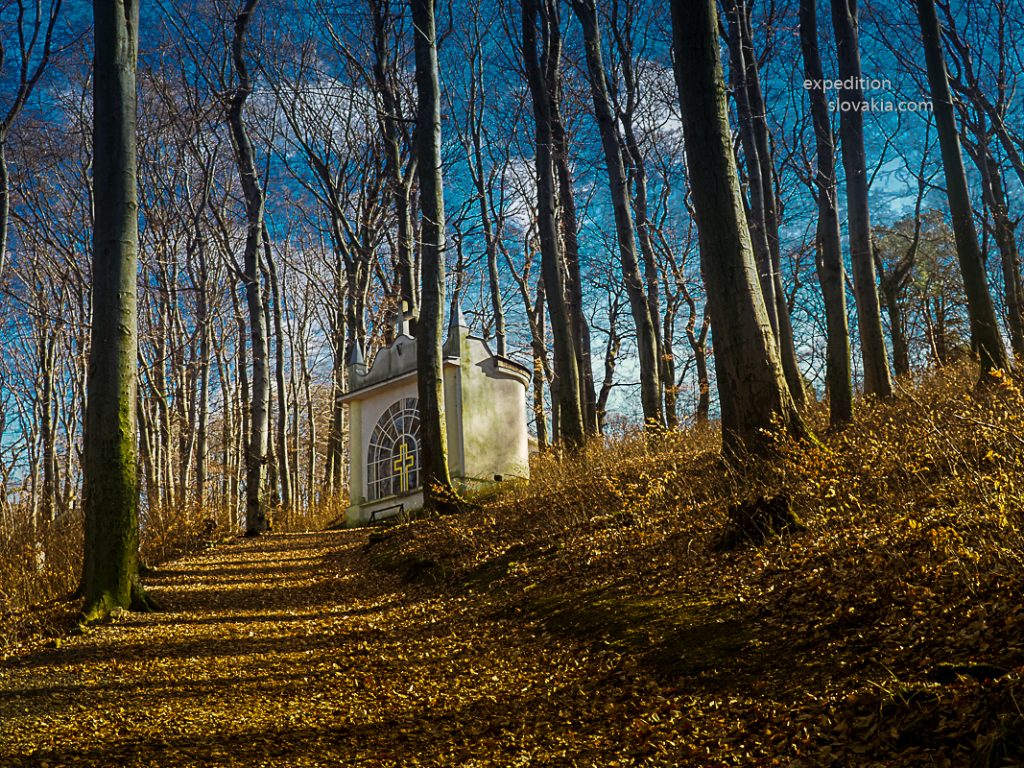 Comments
comments